You are here
Looking for new challenges and opportunities?
Come and join a fast-growing software company where your talent and commitment will be recognized for its true value. We're constantly on the lookout for outgoing and highly motivated individuals who would like to benefit from working in an international, dynamic team environment.

Whether you are from a marketing, sales, engineering or other background, we stress technical excellence, good client interaction skills and teamwork. Experience in the software industry is a must.

The right candidates will be rewarded with competitive salaries and benefits and Eptica is committed to providing equal opportunities for all our employees to continue to develop personally and professionally.
At Eptica, our values are represented by TILD: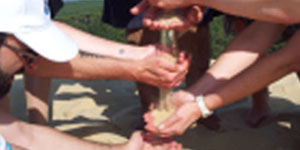 T

ENACITY
Tenacity is one of Eptica's pioneering values. We form a passionate team, ready to meet the expectations of our customers. Epticians are motivated and determined to take on new challenges and participate in innovative projects all around the world!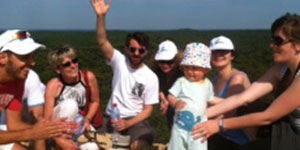 I

nnovation
The spirit of innovation and performance is key to our development. Eptica's strategic vision of innovation is based on monitoring technological evolution and actively listening to the needs of our customers, enabling us to provide innovative products for excellent Customer Service.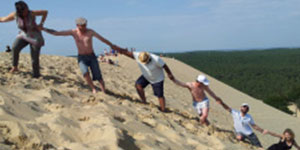 L

oyaLTY
Loyalty is at the heart of our company, guaranteeing strong and long-term customer relationships. Our customers can trust us to listen and be honest; Eptica offers simplicity and sincerity in all interactions between our teams, customers, partners and suppliers.
D

iversiTY
Eptica is truly international in outlook and spirit, with people from over 19 countries working together, sharing the common goal of helping our customers improve the experience they offer to their customers. Our team of Epticians takes full advantage of this multicultural diversity to accelerate the sharing of best practices and internal expertise.
Key Roles at Eptica
The Eptica Group's growth enables constant career evolution both on local and international level.
One of Eptica's fundamental values is innovation. We mobilize all the skills and expertise of our employees to meet the challenges and achieve our objectives.
ENGINEERING

Our engineering team develops solutions based on the most advanced architectures and technologies : Java, Javascript (J2EE/JBOSS, Spring, Struts, Hibernate), .net, Bootstrap, Angular, and SQL Server languages...etc Eptica provides efficient solutions to our customers, thanks to constant innovation and high technical quality.

SALES & MARKETING

Customer satisfaction is our priority! The Sales team guarantees quality services to our customers through a constant support as well fast and efficient processing of their applications. A true expert of customer engagement, the marketing team ensures consistency between Eptica solutions and the business strategy of our customers globally.

CUSTOMER SUCCESS

The Professional Services team supports our customers in their strategies and deployment through vision, training and advice. Today, Eptica already provides expertise to more than 400 customers in over 15 countries.
Testimonials from a few Epticians:
Anne
Profesional Services team, France
"At Eptica, no two days are the same. My working time is shared between project implementation at our customers offices (project kick off or a specification workshop or even a coaching), and when I work at the office, most of the day is spent on answering customer questions, training and assisting our partners, discussing customers or prospects issues with colleagues from the sales or hosting and support departments. Furthermore, What I prefer in my position is the fact that there are many different tasks to perform with a lot of autonomy and that these tasks constantly evolve. And last but not least, it's exciting to get to know small or medium businesses (some being very famous) or even huge banks from the inside, from the Customer Service's point of view!"
Pauline
Marketing team, United Kingdom
"Epticians are very friendly and welcoming. I travel to Paris regularly to catch up with the rest of the Marketing team which is a very nice perk of this role. Looking at my day to day activities, I'm particularly proud of the Eptica Customer Experience Blog. We use this blog to provide our thoughts on where the customer service market is going, highlight good practice and provide advice on delivering customer service in the age of social media. Typically, we aim to create relevant content every week and I'm pleased to say that we are continually gaining more followers."
Nelly
Engineering team, France
"In an atmosphere that is both serious and friendly, I can take part in delivering innovation at Eptica. Every day I take on new challenges in close cooperation with my colleagues. Eptica provides thefreedom and trust that that I need to really get involved and give the best of myself in every project that I lead. The most recent interesting project I worked on was the analysis of speaker emotional involvement in a conversation, which represents a real progress / innovation for Customer Relationships."
Youcef
R & D team, France
"Through an internal transfer, Eptica provided me with the opportunity to participate in a project for a London transport company. Thanks to my technical expertise I was able to join the Professional Services team for a temporary assignment and I had the opportunity to use my skills to meet the needs of customer directly. This project allowed me to develop myself, both personally and professionally."
Laurent
Support & Hosting team, France
"No day is like another at Eptica and that is what I like at my position. In fact, I am able to develop my skills everyday through the different interactions with my colleagues, who might come to me at any time to exchange information."
Please check our vacancies to see if we have an interesting position for you in our subsidiaries...