Multichannel Customer Experience Study 2016
The 2019 edition is available to download now.
We evaluated 100 leading UK companies on their ability to provide answers to 10 routine questions via Email, Web Chat, Twitter and Facebook. The study replicated the behaviour of ordinary consumers across digital channels. We invite you to download the full findings to see how the sector performed, along with recommendations to improve the key challenges of customer experience.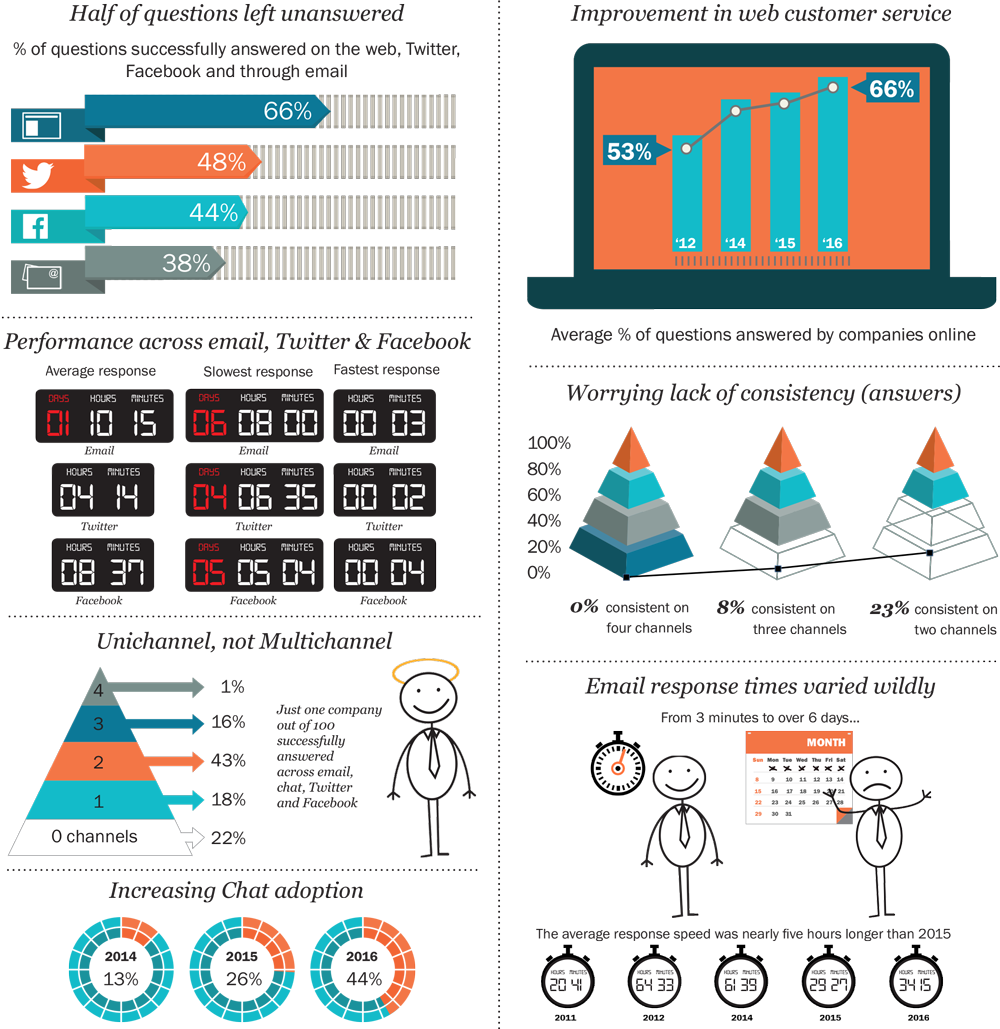 Download the document
Please take a few moments to fill the information below.