You are here
Executive Team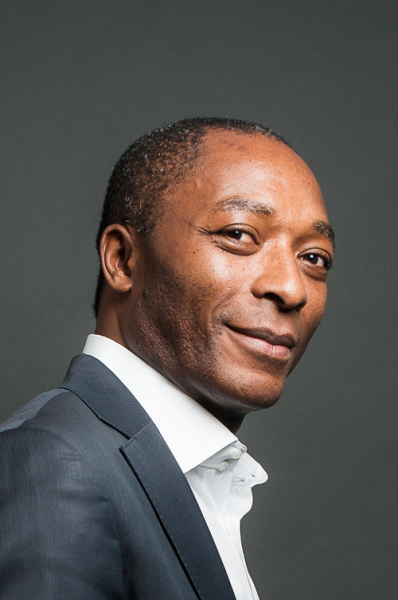 Olivier Njamfa
President & CEO; Co-Founder
Olivier has more than 25 years of experience in digital technologies & software industry all around the world.

Today, Olivier is an expert in digital customer engagement solutions supported by linguistics and cognitive technologies.

Prior to founding Eptica in 2001, Olivier successively served as Managing Director, VP, and Chief Operating Officer in different international software companies (eCRM, business intelligence and datamining solution providers and accounting software companies). Olivier holds an MBA from ESCP Europe, Paris, France and is a graduate of NEOMA Business School, Rouen, France.

Follow Olivier on LinkedIn
Follow Olivier on Twitter: @oliviernjamfa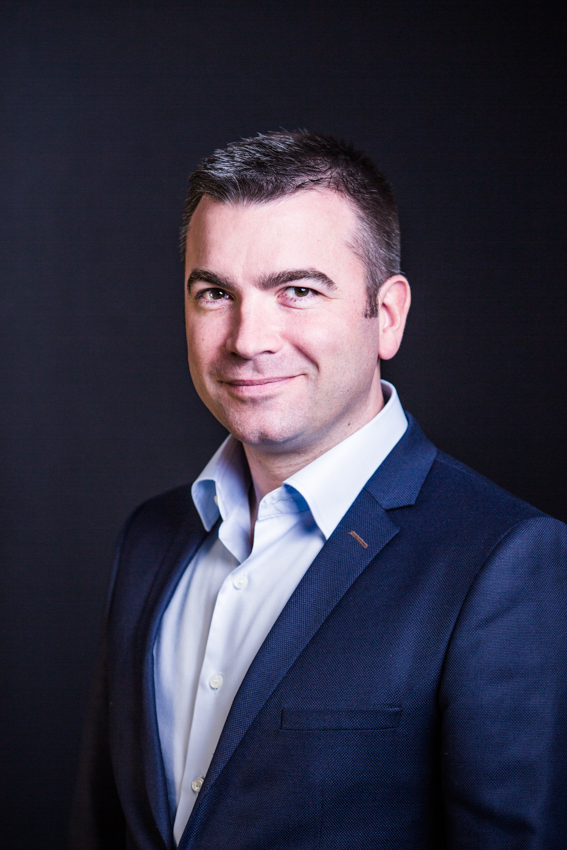 Pascal Gauvrit
Chief Technology Officer
Pascal Gauvrit joined Eptica in 2016 as Chief Technology Officer (CTO). A computer engineer, Pascal had worked for over 15 years in the web and digital arena. He began his career as a developer at Lastminute.com, and then joined TPS (Télévision Par Satellite) as interactive TV applications project leader. He spent 2 years in England as manager of a US company's EMEA development team.

Back in France, he became SAAS development manager for an ecommerce B2B software company. In 2011, he joined HiPay where he held the posts of Technical Director and Product Director.
LinkedIn
Follow Pascal on Twitter
@PascalGauvrit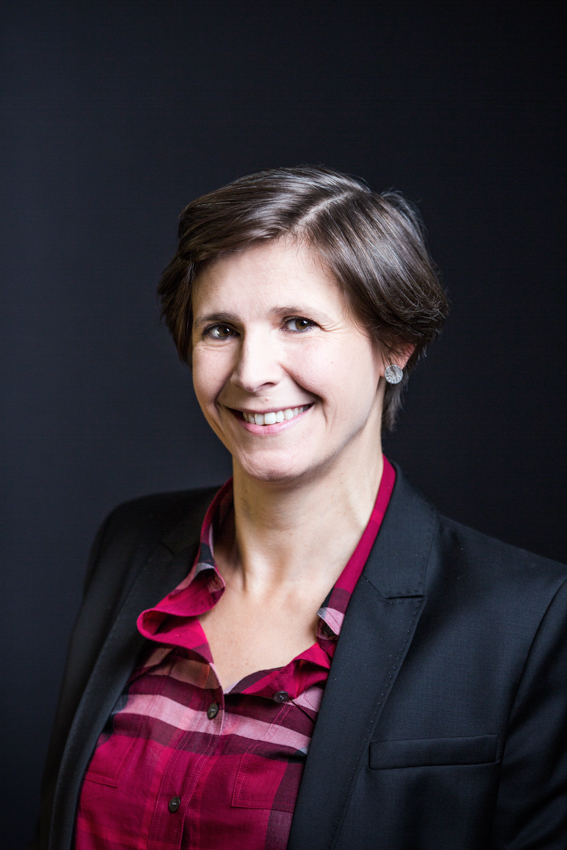 Laure Schwerer
Administrative and Financial Director
Before joining Eptica in 2011, Laure Schwerer worked for over 15 years as an auditor and financial controller in large consultancy firms in France and abroad.

Laure began her career at KPMG as an auditor and then joined the Cap Gemini's group's internal audit department. She then audited the group's worldwide subsidiaries before continuing her path in a regional BU.
Laure holds a degree from the Audencia business school in Nantes and obtained her DECS (Higher Accounting Studies diploma).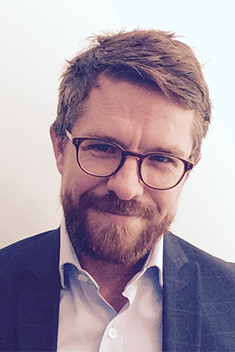 Cyril Clerc
Sales Director
Cyril Clerc joined Eptica in April 2018, as Sales Director. A graduate of IPAG, Cyril began his career in printing solutions sales with Konica Minolta, before joining Egencia and the world of business travel in 2007.
After managing sales teams in France, Cyril moved to Brussels where he managed the Benelux subsidiary as Country Manager, from 2011 until 2015. Returning to France, he joined UpSlide, a young French start-up specialising in productivity solutions for Microsoft Office, where his mission was to build and manage the sales team.
Board of Directors
Roger Haddad
Chairman
In 1977, Haddad founded Metrologie International, a leading software and hardware provider, which went public on the Paris Stock Exchange in 1985. When he left in 1991, Metrologie had 4,500 employees, $900M in revenue and subsidiaries in 13 European countries. From 1993 to '98, Roger Haddad was President of Azlan France, the first network distributor in France. Under his management, sales revenues increased 850 percent in four years.
In 1998 he founded both Informatica Partners and KXEN. Informatica Partners was acquired by Informatica Corporation in 2001 and KXEN, the leader in Data Mining Automation, was taken from its inception in '98 to become the third worldwide player in Data Mining in 2010 with a presence throughout the world. In 2013, KXEN was sold to SAP.
In 2011, with two associates, he founded UBPartner, which specialized in XBRL financial reporting. Roger Haddad holds a master's degree in electrical metrology from George Washington University and a bachelor's degree in electrical engineering from Ecole Supérieure d'Electricité, Paris, France.
Thierry Gandilhon
Board Member

From 1998 through to 2001, Thierry was R&D Vice President of MATRAnet, a software company specialized in providing secured e-commerce solutions. From 1995 through to 1998, Thierry was R&D Vice President of Step One, a French start-up. As R&D Director of Business Objects from 1990 through to 1995, Thierry was responsible for setting-up and developing the R&D Department. From 1986 through to 1990, Thierry was Project Manager of Bull after starting his career as an Object Oriented & Logic Programming Research Engineer.
Thierry holds a DEA (Post Graduate course) from University PARIS VII. He co-founded the company in 2001 with Olivier Njamfa and was during more than 10 years in Eptica. Today, he is a member of the supervisory board.
Phillippe Granger - AURIGA PARTNER
Board Member
A partner in Auriga Partners since 1999 and a member of the Executive Board, Philippe has played a role in several digital businesses, with a particular focus on the software sector. He serves or has served on French, Swiss or US boards, including Neolane (acquired by Adobe Systems in 2013), EVE (sold to Synopsys in 2013), NEXThink, BonitaSoft, Exoplatform, and more.
Before joining Auriga Partners, Philippe was a Professor at the Ecole Nationale Supérieure de Techniques Avancées (ENSTA) in Paris where he led the Computer Science department. He has also worked as a computer researcher, specializing in software and hardware verification at the Carnegie Mellon University, Ecole Polytechnique and Ecole Normale Supérieure in Paris. Philippe obtained a M.Sc and a Ph.D in computer science from the Ecole Polytechnique, Paris.
Benoit Savoret
Board Member

Benoit Savoret graduated in Engineering from the Ecole Centrale de Paris. Following his military service in the navy within the French Nuclear Agency, where he performed research into the optimization of electricity production, he trained at Rothschild and CIE Bank. He then spent seven years in Société Générale's derivatives department, as a trader, when he was posted to Philadelphia, London, Tokyo and Hong Kong.
In 1997, Savoret joined Lehman Brothers' derivatives team in London. By 2000 he was Global Head of Derivatives Trading. He then became Managing Director and CEO of Asia Equities and later Head of European Equities. His final position at Lehman Brothers was COO for Europe and the Middle-East, and member of the company's Executive Committee. In 2011, Savoret joined Nomura as co-Global Head of Equities, as a member of the Wholesales Executive Committee and Executive Management board to finally become an advisor to the joint heads of Capital Markets. Benoit Savoret is currently on the board of the Ecole Centrale de Paris.
Xavier Brunaud – OMNES CAPITAL
Board Member

Xavier Brunaud is an Investment Manager within the Venture team of OMNES Capital, which he joined in July 2007. He invests specifically in Web and SaaS/Cloud sectors. He is a board member in 6 companies including Eptica, viavoo and Prodealcenter.
Xavier started his professional career in 2006 at BNP Paribas in New York within the Loan & Portfolio Management Department, responsible for the securitization of loans granted by the bank. A graduate from EM Lyon Business School, he also holds a Master of Law in Banking and Financial Law from the Sorbonne University.