Credit Agricole Consumer Finance
As a major player in the consumer credit market with a presence in 17 countries in Europe, as well as in China and Morocco, Crédit Agricole Consumer Finance (CA CF) offers its customers and partners financing solutions that are flexible, responsible and tailored to their needs.
With over 9 million customers globally, CA CF developed a Customer Intelligence Programme to identify faults and disruption points along the customer journey in order to improve customer experience and retention and to grow revenues. CA CF's Voice of the Customer (VoC) programme includes 100,000 annual feedback survey responses - and they were analysing these manually.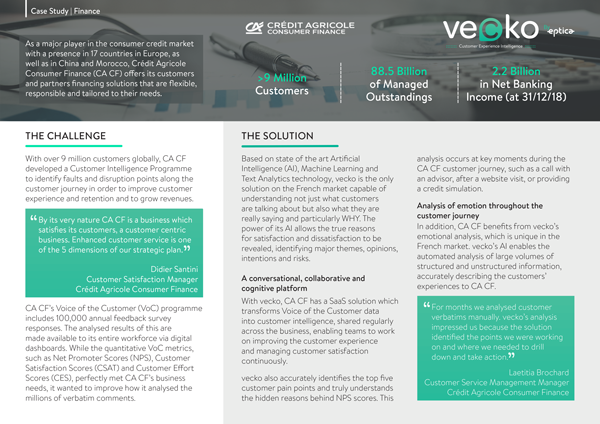 Download the full case study
Please take a few moments to fill the information below.