To investigate the channels that customers want to use, and when, we surveyed UK consumers to identify their preferences and expectations around the speed of response. This guide highlights key findings from the research, along with best practice recommendations for companies looking to compete in a world of widening channel choice.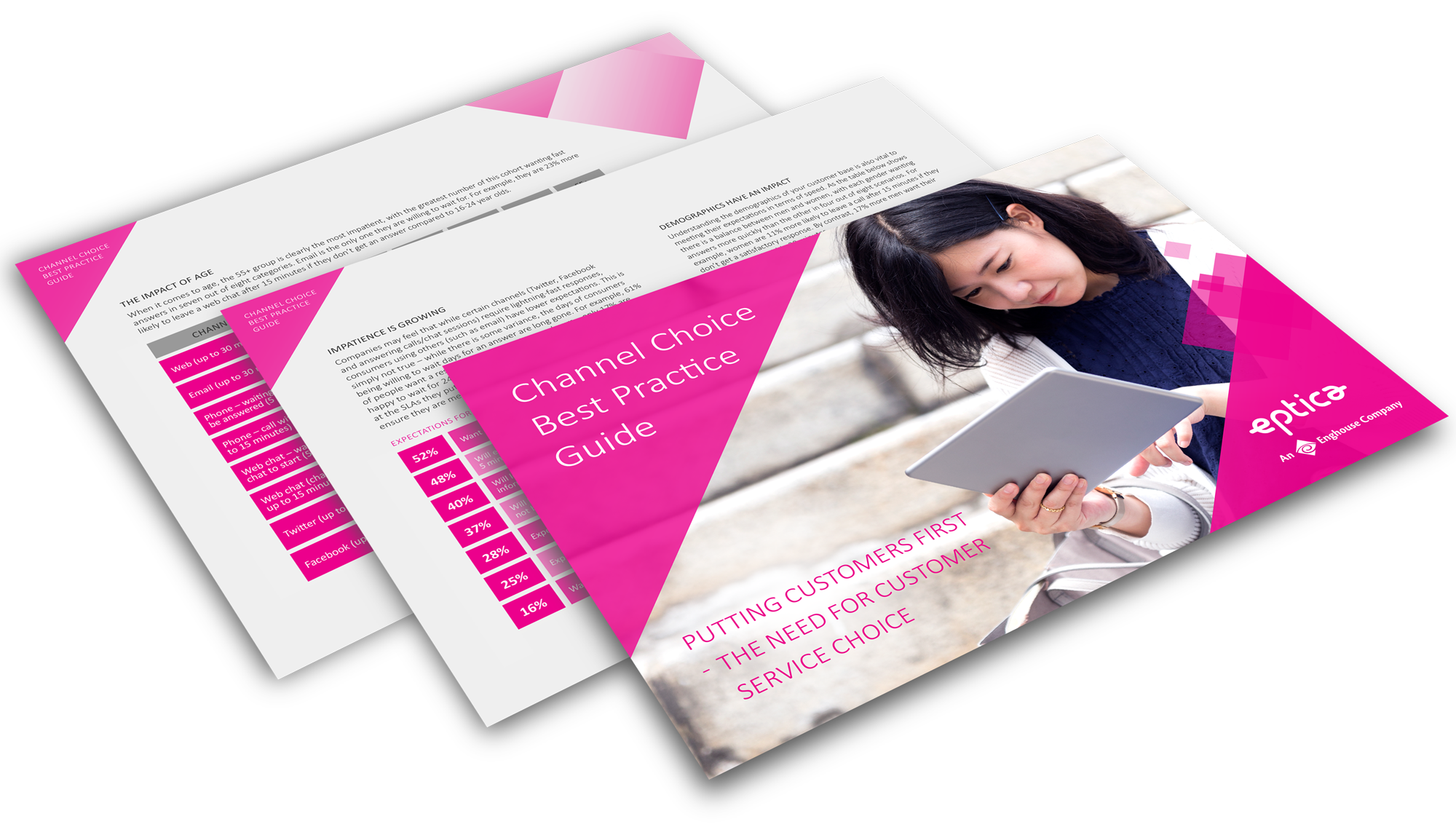 Download the Channel Choice Guide
Please take a few moments to fill the information below.