Read the full Carole Nash case study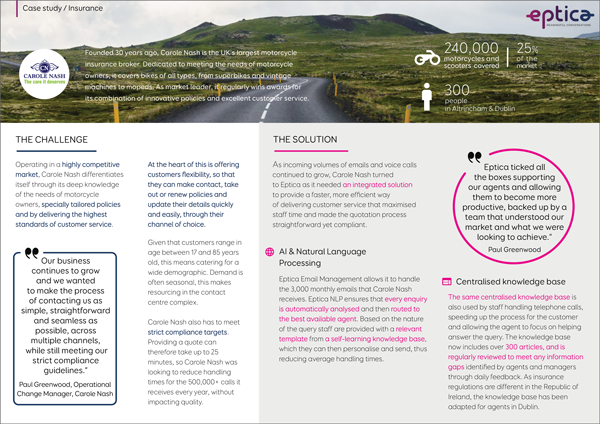 Carole Nash is the UK's largest motorcycle insurance broker, providing cover for around 240,000 motorcycles and scooters – around one in four of all such machines on the road. Dedicated to meeting the needs of motorcycle owners, it covers bikes of all types, from superbikes and vintage machines to mopeds. It regularly wins awards for its combination of innovative policies and excellent customer service.
As incoming volumes of emails and voice calls continued to grow, Carole Nash knew it needed a faster, more efficient way of delivering customer service that maximised staff time and made the quotation process straightforward yet compliant...
Download the document
Please take a few moments to fill the information below.