2015 and the rise of customer experience
Published on:
November 12, 2014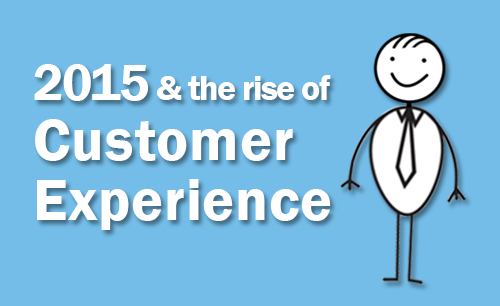 All companies understand the importance of delivering a superior customer experience (CX). The combination of intense competition, more demanding customers and an increasing range of channels, mean that organisations have to continually improve the service that they offer to consumers if they are to retain business, whatever sector they are in.
However, achieving a consistent customer experience is not simple. Companies need to deliver the right service, irrespective of channel, with consumer loyalty a thing of the past in most industries. The customer experience spans multiple departments, including marketing, IT and customer service, meaning that silos need to be broken down to ensure that investment achieves real results.
Research reports, including the Eptica Multichannel Customer Experience Study, have pinpointed a growing gap between those companies that deliver the right experience and those that are unable to provide a consistent, high quality service. Worryingly for the laggards, customers now judge every organisation by the same high standards, irrespective of the sector they are.
The growth of CX budgets Given the need to focus on the customer experience it is good to see that more companies are increasing investment in this area. Recent research from Gartner said that 18% of marketing budgets were spent on customer experience in 2014, with CX systems the largest IT investment that companies made. Over half of organisations surveyed (51%), are set to increase budgets by an average of 17% in 2015. Bigger organisations are spending more of their overall revenues on marketing – and those that believe they are outperforming their competitors are planning even larger increases than their peers. This further increases the challenge for those who are underperforming, as the gulf between best and worst may well continue to grow.
The need to work across departments Forrester's predictions echo this gap. As it points out, delivering an average customer experience, is no longer enough, as standards rise and leaders move from 'good' to 'great'. Innovation and building an emotional attachment to customers are key to ongoing success. However, a separate Forrester report does highlight some of the factors that can hold back customer experience excellence and digital transformation. Chief among these is internal politics and organisational confusion, as different departments compete to lead digital and CX initiatives. For example 39% of CEOs believe they personally set digital strategy, but just 26% of other executives agree. At the same time CIOs are expected to become more involved in specifying and implementing digital technologies that were previously the preserve of ebusiness teams.
As we move closer to the end of 2014 expect plenty more predictions for what will happen to the customer experience in 2015. But, as these early reports show the key requirements for companies will be to invest smartly, work across departments and channels and engage with customers through a great experience that goes above and beyond your competitors.
Categories:
Analysts, Contact Center, Customer Engagement, Customer Experience, Customer Service, E-commerce, Forrester, Gartner, Marketing
You might also be interested in these posts: