6 ways to transform social customer service
Published on:
July 22, 2016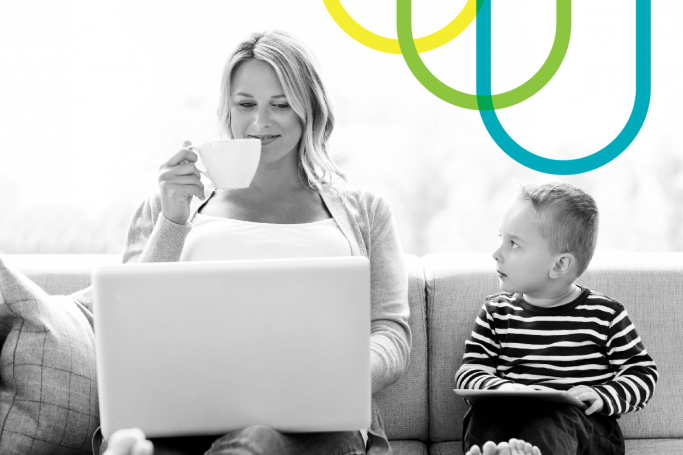 Social media has fundamentally changed the relationship between customers and brands, providing consumers with a mouthpiece to share their feedback with people across the world. The openness and simplicity of social media is therefore both a challenge and an opportunity for companies. Get it right and provide the personalized, fast response that consumers demand and you will boost engagement. Fail to deal with complaints on social media and they might go viral, damaging your reputation and even your stock price.
No wonder that nearly half of US consumers use social media for customer service, and Twitter's own analysis shows that tweets to major brands have increased 2.5 times over the past two years. That means over 4.5 million tweets are sent every month to B2C companies.
Meeting the challenge
Coping with this increasing volume of interactions is difficult, and is further complicated by the real-time nature of social media. A tweet can be composed and sent in seconds, and consumers expect a response within similar timescales. Our own research backs this up. 85% of consumers we questioned expect an answer on Facebook within 6 hours yet the retailers we surveyed took an average of over a full day to respond (over 27 hours on average). On Twitter the chasm was even greater – 64% of consumers demand an answer within 60 minutes, yet it took retailers on average over 31 hours to respond. No wonder that just 32 percent of social media complainants are happy with how fast businesses respond to them.
To succeed at social customer service companies need to invest in the channel by moving away from non-specialist desktop tools. To ensure speed, consistency and satisfaction they should look for a system that has the following six features:
1. Unified and multichannel
Treating social media in isolation, away from other channels, leads to inefficiency and gaps in reporting. Select a system that can be used to manage all digital conversations, covering email, chat and social media, through a single platform. Look for an interface that presents social media posts in context, enabling staff to respond through the Facebook and Twitter interface, or escalate to experts within the organization. This unified approach will maximize your resources and give a holistic view of all your digital interactions.
2. Integrated with your business
Take a joined up approach beyond customer service. Use a system that has open APIs which mean it can communicate with other business systems, such as CRM. This enables you to automatically cross-reference incoming tweets or Facebook messages to see if they come from existing customers, providing vital context for agents when answering them. Information should flow both ways, with social media interactions also updating the overall customer record.
3. Workflow to reach the right people - quickly
Customer service increasingly spans the organization, and this is particularly true when it comes to social media. Consumers have a wide range of queries, many of which may not be related to customer service at all. Therefore, ensure your system has the ability to analyze and understand incoming messages and can route them to the best person to provide a fast, meaningful answer.
4. Collaborative across the enterprise
Responding to social media queries often involves multiple people or departments, such as technical product experts, customer service, and other back office functions. Your system has to be flexible enough to allow this collaboration, backed up by the monitoring and reporting that ensures that no incoming interaction falls through the gaps.
5. Ensures consistency and efficiency
Customers expect to receive the same information to their question, whichever channel they use to make contact. Therefore, ensure that you centralize information in a single knowledge base and make it available to agents answering queries on all channels. This maximizes efficiency as knowledge is shared, rather than each department having its own silo of information. Look for a system that allows agents to add to the knowledge base, so that it continues to grow and always meets customer needs, across every channel.
6. Boosts social understanding
With billions of social media users, tracking relevant mentions of your brand can feel like searching for a needle in a haystack. Ensure your system allows you to listen across social media, analyzing the tone of conversations on Twitter and Facebook to detect and automatically flag relevant comments. This enables you to respond to high priority messages quickly before they go viral as well as to gain insight from positive conversations praising your brand.
Categories:
Best Practice, Product
You might also be interested in these posts: