7 ways to harness chat for improved customer service
Published on:
August 05, 2016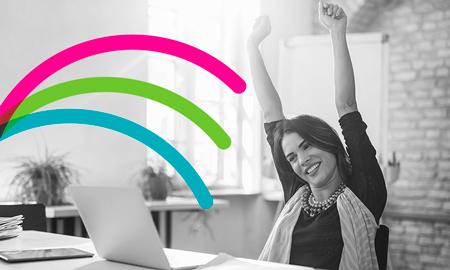 Chat is amongst the fastest growing channels for customer service. This is because it delivers major benefits to both consumers and companies. Consumers love its ease of use and ability it gives them to hold real-time conversations with brands, and therefore get faster responses to their queries. Companies like the fact that is more efficient than the telephone, as agents can simultaneously chat to multiple people, and therefore brings down costs while ensuring a superior customer experience. It can also reduce abandoned transactions as agents can guide consumers through processes, such as form filling, helping to complete them quickly and easily.
There are many options for those companies looking to implement chat as part of their multichannel customer service infrastructure. So what should brands be looking for to ensure that chat delivers on its promises?
1. Ability to be proactive and reactive
Making sure that chat options are clearly visible, particularly at complex parts of the customer journey, will help consumers to get in touch using the channel. However, companies can get even more value from chat if they use it proactively, as well as reactively, setting triggers and rules that invite consumers to chat sessions based on certain criteria. This could be time spent on a particular page, repeated visits or failure to enter credit card details, for example. By involving an agent to help the customer overcome their issue, satisfaction and sales are both increased.
2. Support for agents
Help your agents deliver the best possible service, with tools that support them on the chat channel. For example, ensure your chat software has co-browsing, to allow agents to guide customers through tasks such as form filling and technical support and empower them with access to a history of customers' previous interactions so they can respond with a deeper understanding of their requirements. Choose software that has multilingual support – both for customers and agents, enabling them to answer in the most relevant language for the particular interaction.
3. Self-learning agent knowledge base
All customer service channels rely on fast access to the information required to answer consumer queries. Chat is no different, so make sure that your agents have access to the same centralized, self-learning knowledge base as all of your other channels. This will drive consistency and increase efficiency, as agents can use pre-written responses from the knowledge base as templates for their chat responses. Use linguistics so that agents can access information by typing natural language questions, as well as through key words or browsing by topic.
4. Integrate chat workflow across the organization
Make sure that queries reach the right agent with skills-based routing that analyses their activity on your website and automatically connects them to the most relevant agent to provide them with answers. So, if they have been looking at pages around delivery, provide an agent with specialized knowledge in this area.
There will also be times where an agent needs to transfer a chat session to another department or group, such as when they require specialist help or have to give security verification details. Make sure that it is simple to set up this type of workflow within your chat software to make escalation seamless.
5. Integrate with other channels
Operating any channel in isolation is inefficient and fails to deliver a consistent service. As well as sharing the same knowledge base across your customer service channels, integrate chat so that it is simple for consumers to switch channel, such as by offering web call backs and the ability to share chat transcripts by email.
6. Complete the loop with Voice of the Customer programs
Due to its real-time nature and easy to use interface, chat is proven to deliver high levels of satisfaction. Capture customer feedback for your Voice of the Customer programs by integrating post-transaction survey forms into the chat workflow. You can then analyze responses to show satisfaction levels and to uncover any areas that require improvement.
7. Powerful reporting
As with every channel, managers need to know exactly what is happening in terms of productivity, waiting time and other key metrics. Make sure that your chat software has flexible reporting that can give you a full picture of activity, from individual agents up to larger KPIs. Integrate this with overall customer experience reporting so that you can compare and contrast chat with other channels.
Chat offers major advantages as a customer service channel. However, for companies to deliver the right experience, agents need to be armed with the right tools – rather than standalone chat systems, brands need to implement integrated, scalable and powerful software that brings the power of chat to every customer conversation, boosting satisfaction and efficiency across the board.
Categories:
Best Practice, Product
You might also be interested in these posts: