Adding emotion to the customer experience
Published on:
June 10, 2016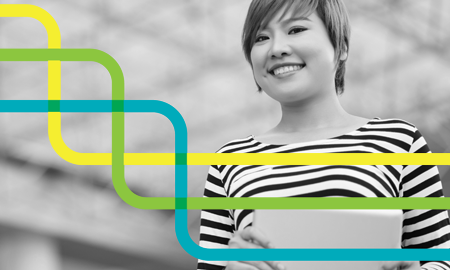 Delivering the right customer experience isn't just about systems and processes – it is also about how the consumer feels during, and at the end of, the journey. For example, it is quite possible that a company could solve a consumer's issue, but that the customer needs to expend so much effort to achieve it, or that the process feels so complex, that they are annoyed and upset enough to leave for a rival.
This issue is highlighted in a new report from the Temkin Group, which introduces a concept called Emotion-Infused Experience Design. Essentially, the experience for a consumer is made up of three components:
Success – did I achieve what I wanted?
Effort – how difficult was it to achieve?
Emotion – how did I feel during and after the process?
It is only by delivering on all three of these, across the customer journey, that companies will build true, long-term engagement with consumers. For many people the whole idea of emotion is difficult to quantify or measure, so the Temkin report comes up with three questions that companies need to ask:
1. Who exactly are our customers?
Not just basic demographics, but what are their aspirations and what makes them tick? Given the huge amount of data now available on customers, companies therefore need to create personas that give them a detailed understanding of customer needs.
2. What is our organizational personality?
People relate better to companies if they think of them as human beings rather than inanimate corporate entities. Having a well-defined organizational personality also helps shape a culture that focuses on the customer and is shared amongst all staff, guiding their behavior.
3. How do we want our customers to feel?
People are inherently emotional beings, and every interaction they have with you will make them feel a certain way—whether you intend it to or not. Understanding their emotional state is central to knowing whether any interaction has helped drive greater engagement or has had the opposite effect.
Answering these questions isn't easy. Companies now face a growing volume of digital interactions, across multiple channels, from more and more demanding consumers. And it is often difficult to ascertain emotion based on email, social media or chat sessions. This leads to a breakdown in the customer relationship as consumers feel that they are not being understood or their emotions valued.
Linguistic technology provides companies with the key to increase their understanding. Based on the scientific study of language, it can be used to analyze incoming digital interactions to automatically detect elements such as tone and language. Queries can then be quickly routed to the right agent, along with recommended responses. This benefits organizations in two ways:
They have a better understanding of the customer's emotional state, and can reply using the most relevant response, building engagement and ensuring that not only do consumers get the right answer, but it is delivered in the right way to fit with their emotional needs.
Over time, analyzing patterns in the data gives deep insight into the Voice of the Customer, enabling organizations to pinpoint areas for improvement. For example, consumers may complete a particular purchase but are annoyed or confused by the check out process. Using linguistics enables companies to spot these threats to customer engagement and take action to fix them.
Emotion may seem more difficult to measure and respond to than more tangible metrics, but the use of linguistics can give brands the chance to differentiate themselves against competitors. With more and more companies focusing on the customer experience journey, looking at the emotional aspects provides an opportunity for businesses to stand out while engaging more deeply with their customers, cementing relationships and building long term loyalty.
Categories:
Best Practice, Product
You might also be interested in these posts: