Are you joining the dots when it comes to customer service?
Published on:
September 01, 2016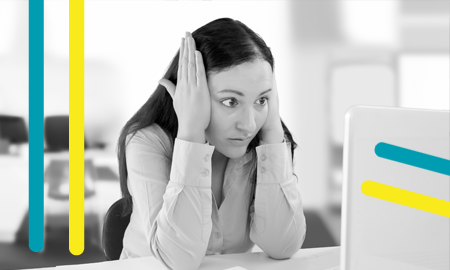 Today's consumers want the freedom and flexibility to make contact using whichever channel they choose – and get a fast, helpful response to their query. They also want to be able to seamlessly move channels during the course of a conversation, without having to repeat themselves.
From the customer point of view this appears simple, but in practice siloed systems, unintegrated channels and a lack of resources often prevent this vision becoming a reality. New research from the Northridge Group backs this up. Its State of Customer Service Experience 2016 report found that:
44% of US consumers say they do not feel companies make it easy to contact them
55% report using two or more communications channels to contact a company or brand before an issue is resolved
40% say they must contact a brand two or more times before a customer service issue is resolved
21% of those that make contact through social media say they never even get a response
So, how can companies join the dots between channels and deliver the integrated service that customers demand? There are 4 areas to focus on:
1. Break down barriers between channels
Many companies have added new customer service channels on an ad hoc basis, with different teams and systems responsible for them. This not only impacts customer satisfaction but is inefficient. Breaking down barriers will lower costs and increase flexibility. Switching to a single platform that spans multiple channels, driven by powerful workflow, will help reshape your organization around customer needs, helping improve the experience and driving increased satisfaction.
2. Drive consistency
Customers expect the same answer regardless of how they make contact. I recommend centralizing information into a single knowledge base to ensure that responses are consistent, accurate and always up to date. Not only does this boost satisfaction but it also helps increase First Contact Resolution (FCR) rates as customers receive the response they require at the first time of asking.
3. Ensure you have a single view of the customer
Organizations now have access to a growing volume of information on their customers and their preferences, from orders and customer service requests to the pages they have viewed on their website. It can be difficult to join this up but by bringing it together companies can ensure they deliver the fast, personalized service that today's consumers demand.
4. Resource channels adequately to meet customer needs
The fact that over a fifth of people in the Northridge study reported that they didn't get a response on social media is unfortunately typical. In an Eptica Study of 500 US retailers, we found that companies only answered 20% of questions sent via Twitter, and averaged over 27 hours to respond to Facebook messages. Make sure that you have the resources in place to deliver service on the channels that customers are using. For example, look at how you can multi-skill agents so that they can switch between email and social media queries in order to maximize satisfaction.
The Northridge Group report exposes a very real gap between customer expectations and reality. Brands must look at joining up the dots if they are to deliver the service consumers expect in order to build loyal, long-term relationships.
Categories:
Best Practice
You might also be interested in these posts: