Bringing light to digital customer service
Published on:
August 10, 2016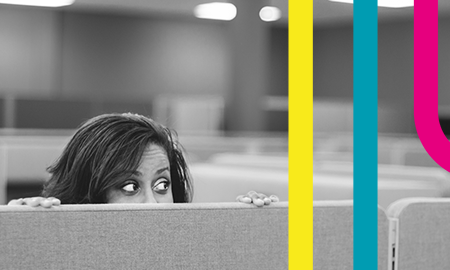 Imagine having a conversation in a pitch black room. You can't see the person you are talking to and their tone of voice shows no emotion at all. You can't tell if they are happy, angry or sad, or even why they are talking to you. You might as well be talking to a robot. Building empathy – or even understanding them clearly – is almost impossible.
Sound far-fetched? For most digital conversations between consumers and brands it is actually the norm. Whether interacting on email, social media or chat your agents have none of the physical clues that face to face or telephone conversations provide. They truly are operating in the dark. No wonder that 61% of agents interviewed by Eptica found it difficult to grasp what a customer was asking. The consequences of this are serious – agents fail to respond helpfully to the customer's question, annoying them and potentially causing them to take their business elsewhere. 78% of consumers said that receiving a response that didn't answer their query at all, or partially answered it, was one of their two largest frustrations, reducing their loyalty and in the majority of cases leading to them to switch supplier if issues weren't addressed.
In addition to this gap in understanding the fact that the volume of unstructured digital conversations is rising fast and that consumer expectations also continue to increase, and you can see why many brands are failing to deliver the service that customers require, despite their investment in improving the experience.
Companies know they need to bridge this divide and have truly meaningful conversations with their customers. But how can they achieve this in a scalable, efficient way? The answer lies in using linguistics, the scientific study of language, as part of your customer service. By analyzing digital conversations linguistics can boost understanding and help your agents deliver a better service. Linguistics-based technology benefits brands in three key ways:
1. By detecting tone
It can be extremely difficult to work out the tone of an incoming email or social media message. Is the writer upset, being sarcastic or is this their normal style? Linguistics technology can scan the message and build a picture of the tone, such as anger or sadness, based on the positioning of words and the use of language. Once identified, the message can be treated with greater understanding – for example, someone that is threatening to leave can be escalated to the front of the queue.
2. By understanding what the conversation is about
Digital messages range from the short to the rambling, and picking out the actual question can be hard, particularly if the consumer uses slang or doesn't explain themselves clearly. Linguistics gives agents an idea of the topic of the message, and can use this information to route it to the best person to answer it – to the delivery team if it is about a missing package for example. The agent can also be automatically provided with a pre-scripted answer from the knowledge base, based on the content of the message, speeding up response times and bridging the understanding gap.
3. By routing to the best available agent
Certain agents are better at responding to particular types of enquiry than others, and while you expect agents to be multi-skilled, ensuring that queries go to the best agent to answer them is proven to increase engagement and hence loyalty. By analyzing the content of incoming messages with linguistics and forwarding the message to the best available agent companies build empathy, increase efficiency and boost understanding.
It is time for customer service teams to shine a light on digital interactions by using linguistics to give the context and understanding required for meaningful conversations between consumers and brands.
Categories:
Artificial Intelligence, Product
You might also be interested in these posts: