Can you afford to lose half your customers?
Published on:
September 09, 2016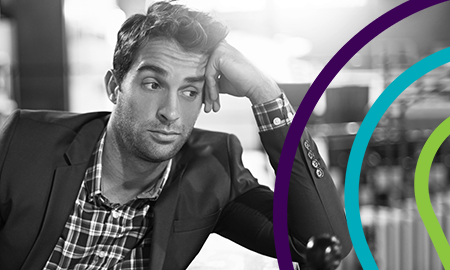 Recent research highlighted by customer service guru Shep Hyken demonstrates the importance of delivering an experience that meets the needs of your customers. It found that businesses in the US are losing $62 billion every year, due to people switching following poor customer service. Just under half of customers (49%) said they switched after a bad experience, and over two thirds (67%) of this group changed suppliers multiple times. And the figures may under represent the problem - a similar Eptica study found that 82% of consumers said they'd switch if brands failed to correct their mistakes.
Shep Hyken explores the issues behind the research in a recent blog, and in this post I'll look at how technology can help companies improve standards and reduce switching. The research pinpoints six main reasons why people move supplier:
1. They feel unappreciated
While every business needs to increase its customer base, it is vital you retain profitable consumers by treating them well. Make sure you keep your records up to date, and systems are linked so you can deliver joined-up, personalized service based on their previous purchases and interactions with you. That way you can not only keep customers happy, but hopefully turn them into brand advocates who recommend you to friends and family.
2. Staff are unhelpful or even rude
There's no excuse for rudeness but often staff are under pressure and don't have the time or information to answer questions quickly or thoroughly. Empower them by giving them access to a centralized, self-learning knowledge base that is easy to use and provides fast responses to queries. For digital channels, such as email and social media, analyze incoming interactions and use the knowledge base to recommend answers that they can personalize and send to the consumer.
3. They were redirected to multiple agents
No one likes being put on hold, promised a call back or transferred between departments. Giving your agents access to a centralized knowledge base will reduce the need for redirection as staff will be able to give a complete, consistent answer, first time. Not only does this boost satisfaction, but it also increases efficiency – the fewer agents involved in solving a problem the cheaper it is for the organization. For more difficult queries that do need to be answered by people outside the customer service team, for example for a complex product query, use workflow to escalate the question internally so that it is quickly answered by the right specialist.
4. They couldn't speak to someone on the phone
Consumers now want access to a wide range of channels, and it is important that every one of them is resourced to best meet their needs. You can't simply replace traditional channels such as the phone with digital ones and expect to keep customers satisfied. Instead, use channels such as web self-service, to deflect basic queries so that people don't need to call – this frees up agent time to deal with more complicated queries and ensures minimal wait times. Giving agents access to your knowledge base also reduces call times without impacting satisfaction, boosting productivity and meaning they can answer more queries per hour.

5. Consumers didn't receive answers to their queries
Often there is an understanding gap between consumers and companies. This is particularly true on digital channels where agents find it difficult to understand exactly what customers are asking for, and consequently don't respond with a relevant response. 78% of consumers surveyed by Eptica ranked replies that failed to answer their question as one of their top two biggest frustrations when dealing with brands.
Using linguistics technology can bridge this gap. By analyzing the content and tone of incoming messages linguistics provides agents with a better understanding of what consumers want, and allows them to deliver a relevant, consistent response that fits their needs.
6. Customers had to wait too long for a response
Today's customers don't have the time to wait around for an answer. Whether online, on the phone or through email and social media they want a fast, accurate reply to their query. And the time they are willing to wait is constantly falling – whatever demographic group they are part of. Eptica retail research found big gaps between consumer demands and reality:
58% of consumers would like to receive an email reply within 2 hours, yet the average response time was 7 hours and 51 minutes
85% expect an answer on Facebook within 6 hours but the average was over a full day (27 hours
On Twitter 64% of consumers demand an answer within 60 minutes, yet it took retailers on average over 31 hours to respond.
To meet these needs, companies have to resource every channel effectively but look at how they can use technology to increase agent productivity, ensure consistency and deflect basic queries to self-service channels such as the web. This will improve speeds, satisfaction and consequently reduce switching. After all, no business can afford to lose half of its customers if it wants to prosper and grow.
Categories:
Trends & Markets
You might also be interested in these posts: