Chatbots and customer service
Published on:
April 22, 2016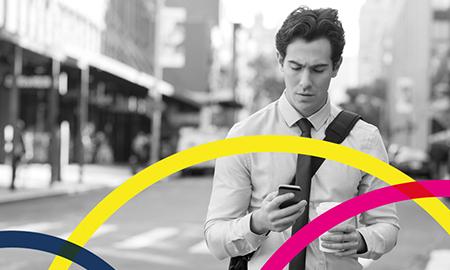 People now spend more time online on their smartphones rather than on their PCs or laptops. This is fundamentally reshaping how individuals have conversations with brands – they now have the ability to get in touch at any time, wherever they are, and they expect a fast response. Ten years ago if you experienced poor service in a store you'd have to wait to get home to email (or even write a letter) to head office, now you can complain instantly, either to the brand directly orvia social media/review sites.
This is driving a need for always-on, instant ways for brands to talk to mobile customers. While many have created specialist apps to achieve this, persuading consumers to download and then use them can be difficult. There are over 1.2 million apps in the Apple App store alone, and one in four that are downloaded are only opened once.
Consequently, Facebook's recent announcement of chatbots on its Messenger platform has significant interest for customer service teams. Chatbots are essentially stripped-down software agents that understand what you type or say and respond by providing answers or carrying out simple tasks. Companies can create their own, branded chatbots and then use them to engage with customers on Facebook Messenger. In the words of Facebook CEO Mark Zuckerberg, "We think that you should just be able to message a business in the same way that you message a friend." Facebook Messenger users won't need to download additional apps to have these conversations, making it faster and simpler for consumers and brands.
However, while chatbots can be created quickly, the important artificial intelligence that enables them to provide helpful answers is much more difficult and time-consuming. This is shown by themisadventures of Tay, Microsoft's chatbot – which was removed from Twitter after developing and sharing racist and sexist views.
Therefore, amidst all the hype about chatbots, it is important for brands to proceed with caution. As Forrester notes, Facebook itself says that it is early days for the technology, and that it has a ten year plan for developing chatbots so that they achieve their full potential. Instead of focusing solely on the technology brands need to look at answering four questions before switching on chatbots:
1. Do they have the resources?
Companies are already stretched across multiple channels, from email and web to the phone, chat and social media. Every new channel adds to this, both in terms of complexity and volumes. So, they need to ensure that if they embark on creating and running a chatbot that they have the resources in place to do it well.
2. Do they have the knowledge?
Chatbots work by using artificial intelligence to understand a query and then provide a relevant response – instantly. In order to deliver this companies need to have created a central knowledge base that contains answers, and self-learning software that ensures that the right response is provided.
3. Do their customers want it?
Obviously millions of people across the world are on Facebook Messenger. However, companies need to understand the demographics of their consumers – are they on the platform? And,more importantly, are they going to be happy to use this new technology instead of more traditional channels? While it is vital to be innovative and continually improve the customer experience, it is important to deliver the channels that consumers want, rather than waste money on those that they don't want to use.
4. Will it improve the conversations that they have?
The biggest question of all. Will chatbots actually improve the overall experience and make it easier for individuals to have meaningful conversations with brands? A badly thought out, poorly resourced chatbot strategy could well be counterproductive, disappointing consumers and having a negative impact on the overall customer experience.
Facebook's announcement does potentially open up a new channel for digital customer service – however, it is vital that brands understand how it fits into their overall strategy before embracing chatbots, rather than risking damage to their consumer relationships.
Categories:
Artificial Intelligence, Product
You might also be interested in these posts: