The cost of ecommerce delivery problems to the customer experience
Published on:
December 23, 2016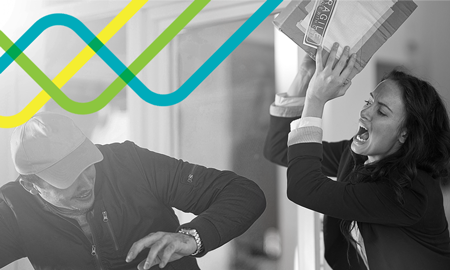 This Christmas over £24 billion will be spent online on presents and gifts. And while some of these packages will be picked up instore through Click and Collect services, the vast majority will be delivered by the post and couriers. In the UK alone, 390 million parcels are expected to be dispatched in the run up to Christmas.
This last leg of the ecommerce customer experience has always been hard for retailers to control. They rely on their logistics partners to deliver packages on time, without damage, to the right address. However, given the volume of parcels, problems can occur. When this happens, customers rightly hold the retailer responsible – after all, they have bought from them, rather than the courier company. This can damage the overall relationship and hit the retailer's bottom line – and as you know, in competitive markets shoppers will switch to rivals if they don't receive the service they require.
New research from consumer charity Citizens Advice demonstrates the scale of the problem in the UK – and the impact on customers. It found that it takes an average of 2.5 hours for consumers to resolve each delivery problem, costing them £30 per parcel in terms of damaged goods, time away from work, and hours wasted. The research found that in 2015 there were 4.8 million holiday delivery problems, meaning that the overall cost to consumers was £148 million, as they spent a total of 11.8 million hours trying to resolve problems. No wonder that calls to advice lines increased by nearly a third (up 32%) in the period between October and December 2015.
The Citizens Advice research pointed to four key problems that consumers have:
Difficulty getting through to the parcel company to find out where their parcel is
Not knowing who is responsible for sorting out the problem
Unexpected handling fees when receiving a parcel from outside the EU
Confusion about getting compensation when parcels are lost or damaged
So, how can retailers ensure that deliveries are smooth and seamless and that any issues are solved quickly, well before Christmas Day? Here are five tips to follow:
1. Be joined up
In many companies dealing with delivery enquiries involves a different team or different systems are used to track parcels. When they contact you customers want a fast answer, so make sure you empower your agents with the right information and access to the systems they need to confidently update customers on their status of their delivery. Customers don't want to be told that you'll need to check and respond or that they'll have to contact somebody else in another department.
2. Be proactive
Delivery problems can happen, but don't wait for customers to make contact when things don't arrive. If you foresee problems or delays then proactively communicate with affected customers so that they know exactly what is happening. By reaching out to them first you show that you are thinking of their needs, and value their business. Ensure that you give them options on what they'd like to do, such as to wait for the delayed order or receive a refund or another product in order to keep the relationship moving forward.
3. Make it easy for customers
Think like a customer – they want the service they receive to be slick and seamless. This is particularly true when it comes to finding out about the status of their order and delivery. Ensure you communicate at key stages throughout the process, such as when the order is received, dispatched and reaches the local courier. Give them the ability to track their parcel through your website so that they can see exactly where it is, without needing to make contact. At busy times, such as Christmas, make sure that you have sufficient resources in place to provide fast answers on other channels such as the telephone and email, and keep monitoring social media for any issues that people might raise, so that you can step in to help.
4. Take responsibility
The customer has bought from you, the retailer – and as the research above shows, if they get a poor delivery service will rightly hold you responsible. It is therefore vital to take control of the process – don't ask consumers to call the courier, follow up with them yourself and then update the customer. Otherwise you risk damaging the customer relationship and your brand reputation in the market.
5. Make deliveries a priority
Given the large number of queries around deliveries at this time of year, make sure you are making them a top priority. Ensure that important information (such as last guaranteed delivery dates) is very visible on your website and consider setting up dedicated hotlines for concerned customers. Look at analyzing incoming digital queries (such as email or social media) for keywords around deliveries so that you can prioritize them or pass them to a specific team to answer.
With the Christmas period the busiest time of the year for retailers, they need to ensure that they deliver a high quality, end to end experience, including the last leg of delivery, if they want to win and retain customers.
Categories:
Best Practice
You might also be interested in these posts: