Creating increased customer engagement in APAC by improving the mobile experience
Published on:
June 08, 2015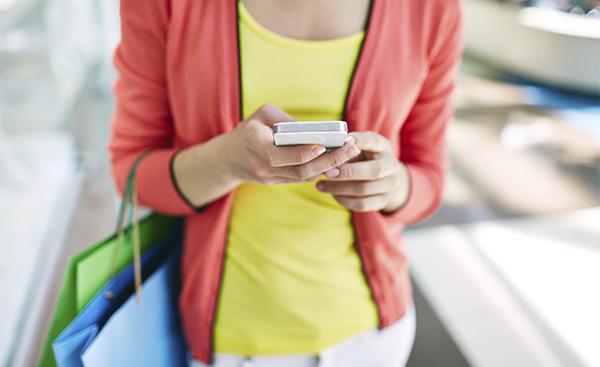 Asia is the world leader when it comes to smartphone usage. In fact, Asian consumers are more likely to use their smartphones to get online, rather than a computer. Research by Google found that:
Singapore has the highest rate of smartphone adoption in the world – at 85%

Regional consumers spend on average of 2.2 hours per day on social media, above the global average of 2 hours

At 3.3, Singapore has one of the highest average number of connected devices (smartphones, tablets or computers) per person (3.3 devices per person)
This means that organizations in Asia must understand – and take advantage of - this new trend. A good start point is to look at this previous blog post, which outlined five major areas to focus on if businesses are to make the customer experience mobile first.
As customers increasingly research and buy products on their smartphones, there is a direct link between the mobile experience and sales. More informed consumers have higher expectations, meaning companies need to deliver a mobile experience which increases and enhances customer engagement, creates better relationships and drives greater sales.
Here are three key factors to take into account:
Smartphones have revolutionized buying behavior As penetration rates show, smartphones are no longer new technology. Customers are completely comfortable with their devices and are using them as tools, for example to help enhance the shopping experience. In fact, customers now rely as much on online reviews as word of mouth recommendations. Therefore, the mobile internet has a strong impact on purchasing behavior.

Smartphones are part of the physical shopping experience According to a survey by Accenture, mobile devices are increasing enhancing the in-store shopping experience for customers. For instance, 42% of respondents in Singapore used the internet to compare products before making their last purchase. The main reason for using smartphones while shopping is to save money by using in-store mobile phone offers, discounts and loyalty points. However, companies are failing to recognize this and deliver an appropriate mobile experience. Increasing in-store engagement via smartphones would shorten the buying process and grow physical sales.

Understand what consumers want from the mobile experience For a company to succeed in mobile engagement, it first needs to identify why customers would want to use their smartphones and then deliver a service that meets or even exceeds their expectations. The key is to take advantages of the benefits it can bring to customers and also use the valuable information it can bring to a company, such as around consumer location.
60% of customers use mobile devices exclusively to make a purchase decision – this shows the vital importance of the mobile experience to buying behavior. Get it right and companies will benefit from greater engagement, higher sales and bigger revenues.
Categories:
Contact Center, Customer Engagement, Customer Service, Customer Experience, Linguistics, Mobile
You might also be interested in these posts: