Customer service – at the touch of a button
Published on:
June 18, 2014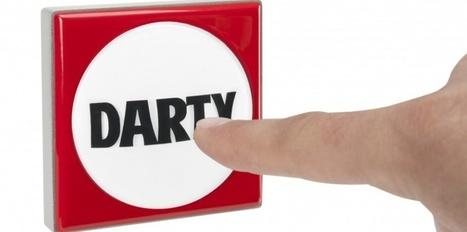 As part of its latest research into the Customer Relationship Management (CRM) market, Gartner identified the Internet of Things as the latest factor driving the increasing importance of CRM. Cheaper sensors coupled with the prevalence of Wi-Fi and broadband networks opens up new possibilities for customer engagement using previously 'dumb' electronics.
At this year's Mobile World Congress for example, manufacturers talked extensively about wearable technology to monitor healthcare and connected cars that communicated with the wider world.
We're now seeing the first applications that use the Internet of Things to improve the customer experience. In France, electrical chain Darty has just launched a connected 'panic button' for subscribers to its support services. Simply press the 7cm square button and an agent will call back in less than a minute, at any time day or night. The device uses Wi-Fi or Bluetooth to communicate and will be available from October 2014, at a one off cost of 25 euros and a 2 euro monthly fee.
What's particularly innovative is not just the technology but that the support covers all electrical products, whether bought from Darty or not. So, there's no need to scrabble around looking for guarantees, receipts or helpline numbers, all consumers have to do is press the button and they'll get a response. As users can register their products, Darty will be able to deliver a personalised answer to queries – and if it can't be fixed it'll be replaced within 24 hours. In an era of interconnected, complex electronics this peace of mind is critical to the customer experience, providing a potential competitive advantage to the company. Future plans include the ability to transmit real-time diagnostic information via the button to help solve technical problems with minimal user intervention.
Retail is not the only industry that promises to be transformed by the Internet of Things. Utilities are rolling out smart meters that not only measure gas and electricity usage in real-time, but can also provide information on energy saving. Given that utilities have often rated poorly for customer service, the smart meter provides a new channel that can deliver an improved experience and drive engagement. Healthcare providers, such as doctors and the NHS, will be able to monitor and communicate with patients instantly through wearable devices. In the travel sector, Virgin Atlantic has trialled Google Glass to make the check-in process simpler for Upper Class passengers.
For this innovation to really take hold it relies on two key factors – and neither are about technology. Firstly, it needs to made as user friendly as possible so that consumers can access it with the minimum of fuss, without the need for training or a degree in electronics. Using the familiar idea of pressing a button is perfect (though I'd keep it away from children if you don't want lots of false alarms).
Secondly, the customer service infrastructure has to be in place to deal with the increase in contact volumes. Staff need to be trained to respond quickly and provided with comprehensive access to information so that they can solve any problems the customer has. In Darty's case it has 750 agents available to answer queries, showing the company's commitment to providing customer service through this new channel.
It is fascinating to see the transformation in the customer experience that new technology such as the Internet of Things enables. Darty is leading the way – I expect many other companies to launch their own innovations, benefiting customers and differentiating themselves in competitive markets.
Categories:
Contact Center, Customer Engagement, Customer Experience, Gartner, Multichannel Customer Service, Retail
You might also be interested in these posts: