Customer service and the public sector – how can it be improved?
Published on:
July 01, 2015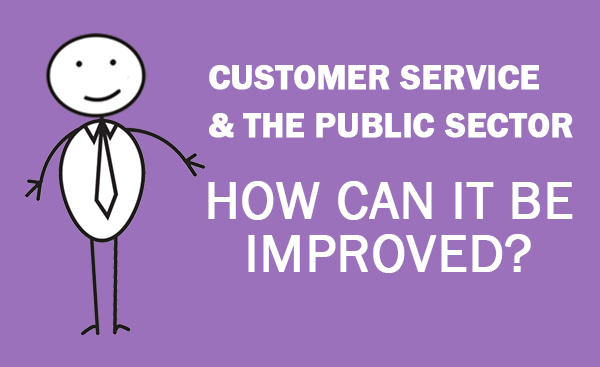 Last week UK government body HMRC said that it would spend an additional £45m to improve customer service for taxpayers. The money will be used to employ 3,000 more customer-facing staff, with a further 2,000 existing employees moved temporarily to help with the forthcoming tax credits deadline. The investment follows figures which showed that over a quarter (27.5%) of the calls made to HMRC between April 2014 and March 2015 went unanswered. Just 63.5% of calls were picked up, down from 79% in 2013/14 and well below the organization's own target of answering 80% of all calls.
HMRC's customer service targets – and desire to improve – is a further demonstration of the importance of the customer experience to the public sector. Citizens demand the same (or even higher) levels of service as they'd get from a major brand, and expect fast responses on their preferred channel. Additionally, public sector organizations often have the challenge of providing services to extremely large numbers of people. HMRC receives 64.7 million calls a year, many of which are complex and take place in the run up to fixed dates, such as the end of the tax year or deadlines for submission of tax returns.
While investing in extra staff is a step forward, there are other ways of increasing efficiency while improving customer service. Here are five areas for the public sector to focus on:
1. Encourage self-service
People don't normally want to have to pick up the phone and call, particularly if they have been filling in an online form and have a query. Rather than forcing them to change to a more expensive and time-consuming channel, use self-service systems that can provide answers to routine questions online. Make it simple for consumers to ask questions in their own words, and get faster answers, so they can continue their interaction online.
2. Deploy chat
Some questions, particularly those that concern personal circumstances, cannot be answered through self-service completely. This is where chat can help by letting consumers interact securely with a real agent – without having to pick up the phone. As a single agent can manage multiple simultaneous chat sessions it is often cheaper than the telephone, while still providing a personal service. Chat sessions can be initiated by the consumer themselves, but organizations can also set triggers (such as someone spending too long on a particular part of a form) and use these to offer help proactively.
3. Arm your agents with the right knowledge
Answering the telephone is obviously just the first step in customer service – organizations then need to provide a successful response to the caller's query. After all, it is pointless meeting targets for picking up the phone if agents are unable to then provide the right information to the consumer. Organizations therefore need to centralize information in a single knowledge base and then make this available to all agents. This ensures consistency, fast responses and leads to higher First Contact Resolution rates.
4. Become multichannel
While 15 years ago the telephone (or even letter) was the primary customer service channel, things are now much more fluid. Consumers want the ability to contact you through their channel of choice – such as email, online or social media. The key thing is to follow your audience and offer them the channels they want to use – that way you will increase satisfaction and reduce the load on the phone. However, it is vital to ensure that the entire process is seamless and doesn't simply bolt a digital front end onto a process that then requires consumers to revert to the post. For example, if you require documents to be sent then allow them to be securely uploaded or emailed, rather than printed and posted. Driving paper out of the process and making it Digital by Defaultwill not only improve the experience, but will increase efficiency as manual costs will be reduced dramatically.
5. Incentivise early respondents
It is human nature to put off doing things until the last possible moment. This is particularly true when it comes to official business, such as submitting tax returns. While you are never going to completely overcome this, offering incentives to those that return forms early can nudge people to change, reducing some of the load at peak periods by spreading it across the year. Many brands, such as airlines, use similar tactics meaning that consumers understand that getting in early brings financial benefits.
Categories:
Contact Center, Customer Engagement, Customer Experience, Mobile, Multichannel Customer Service, Public Sector, Social Media, Chat, Self-service
You might also be interested in these posts: