Customer service in a mobile-first world
Published on:
June 03, 2016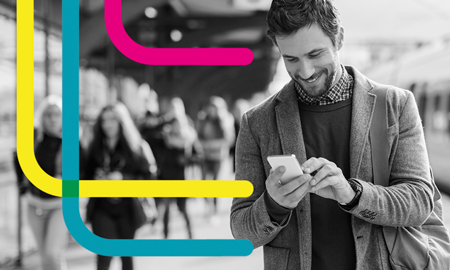 For increasing numbers of people mobile is their preferred means of connecting to, and communicating with, the outside world. Time spent on mobile devices grew by 117% year on year between 2014 and 2015 and nearly half of all ecommerce transactions now take place on mobile devices.
This shift to a mobile first world has a big impact on the customer experience and customer service. Research from Ovum/Tyntec with US and German consumers show that it is driving changes in behavior in four key ways:
Consumers expect faster answers on mobile channels. 80% listed getting through to an agent quickly as their number one priority – ahead of quality of answer and agent knowledge.
Consumers want to interact on new channels. 50% said they wanted to be contacted by companies through a chat app, with 53% giving faster problem resolution as the number one reason for using the channel.
Consumers want to interact on 'old' channels too. 56% wanted the ability to send an SMS text to companies, with convenience and speed driving this desire.
Consumer behavior does vary dramatically depending on what they are looking to do. For example, they preferred placing an order by speaking to an agent, but wanted to track a deliver through SMS. So there is no one size fits all approach to mobile – different use cases drive different channels.
So, what can brands do to ensure that they are delivering the mobile customer service that their customers expect? There are three areas to focus on:
1. Be mobile first
Ensure that your mobile customer experience is seamless and easy to access on any device. That doesn't necessarily mean investing in creating an app, but it does mean using responsive design on your website to ensure that it can easily be accessed on the move. Research what information customers are likely to be looking for when on a mobile, such as details of their local store, and make sure that can be found quickly and easily.
2. Be ready to react faster
Previously if they suffered from bad service, such as in a restaurant, customers would have to wait until they got in front of their PC to make contact or share their experiences with the world. Now they have a device in their pockets that they can use to make contact instantly across a wide number of channels. They expect a fast response – otherwise they are likely to escalate their complaint and share it through social media. This means brands need to look at how they resource contact centers to cope with different patterns of user behavior – for example if you are an airline you need to be able to deal with customers 24×7, on their channel of choice.
3. Use mobile capabilities
Mobile devices offer brands a range of new ways to interact with consumers. All smartphones have geolocation built in, enabling you to offer them specific content, such as directions to your bank branch, based on where they are in the world. Additionally, give consumers the chance to speed up processes by taking and submitting photos using the camera on their mobile. This can be used to give a record of any interaction and make processes more efficient. For example, many auto insurers let drivers email them photos from the scene of an accident, minimizing the need to put information in the mail, and providing a first hand, accurate record of what actually happened.
We live in a mobile-first world, and companies need to ensure that they factor this into the experience and service that they offer. This means understanding how their customers want to use their mobile devices to contact them and putting in place the right, multichannel resources to support them. Otherwise they will simply use their mobile to complain on social media – before heading to your competitors.
Categories:
Best Practice
You might also be interested in these posts: