Delivering the benefits of knowledge management in customer service
Published on:
August 12, 2016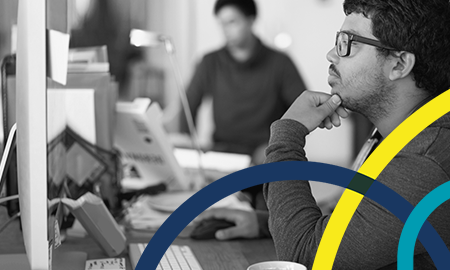 Over the past month I've focused on the importance of knowledge management within customer service, looking at the challenges that need to be overcome, and the skills that a knowledge manager needs to succeed.
In this post I'm going to look at the end result – the benefits that leading organizations have achieved by centralizing knowledge and making it available to their agents.
Domestic & General
With more than 7 million UK customers, Domestic & General is the UK's leading warranty specialist. Customer service is handled by 1,400 agents in three contact centers. Previously, all the information agents needed to answer telephone-based queries, such as details of warranty plans, was stored in a paper based system.
This meant that staff needed to manually search physical folders to find the answers to customer questions, slowing the pace of service, reducing consistency and lowering First Contact Resolution rates. Additionally, updating manuals was both time consuming and laborious – meaning that new information couldn't be communicated quickly to staff.
Realizing it needed to change, Domestic & General chose to work with Eptica's self-learning knowledge base as the basis of Fido, its new knowledge management system. Designed from the outset to be simple and straightforward for agents to use, the name Fido was chosen to humanize the software and help boost usage.
After they log on, agents can type questions into Fido to receive relevant answers, including a full script outlining any specific details that need to be confirmed with the customer. This ensures that legal and regulatory obligations are met, as well as driving consistency. Agents can give feedback and comments on answers, which is then used to improve the content within the knowledge base.
The results exceeded expectations:
The knowledge base now receives an average of 60,000 hits per month from agents
Average call time has reduced by 22%, saving nearly 30 seconds per call
Hold times have reduced by 55%
Savings in support and training of £158,000 – the equivalent of 10 full time staff
Customers like the improved service – one commented "Your customer service is second to none."

NHS Business Services Authority
The NHS Business Services Authority (NHSBSA) is responsible for a wide range of healthcare-related administration services, from NHS staff pensions to European Health Insurance Cards. Given the diversity of these services, it relies on knowledge to successfully answer the 3 million calls it receives every year. Much of this information was stored in paper-based records or in specialist teams, meaning that answering telephone queries was time-consuming, inefficient and frustrating for both callers and its 230 agents.
NHSBSA worked with Eptica to create a centralized knowledge management system to boost the customer experience, with improved call quality, shorter hold times and a greater confidence in the accuracy of information. Ensuring agents were bought into the technology was crucial – so a competition was held amongst staff to choose the system's name. Christened Sherlock, the knowledge base was developed in close conjunction with agents to make sure that it met their needs and help them do their jobs more effectively.
The result? Sherlock has become the sole internal source for information. As well as articles, the system contains useful phone numbers, desk aids, telephone messaging and details of the complaints procedure. Benefits include:
Sherlock is receiving 40,000 hits per month
Agent training time has decreased by 30%
97.7% of staff use Sherlock every day
75.6% were more confident in dealing with customer queries
86.7% feel customers get a better service thanks to its introduction
The project saved £121,000 in its first year of operation, rising to £162,000 per annum moving forward
Both of these examples show the benefits that knowledge management provides to customer service, in terms of improving the experience for consumers, increasing efficiency for the brand and making agents' jobs easier. At a time of increasing competition and pressure on resources, it is time for all organizations to focus on knowledge management if they want to succeed at customer service.
Categories:
Best Practice, Product
You might also be interested in these posts: