Delivering what US consumers want
Published on:
July 08, 2016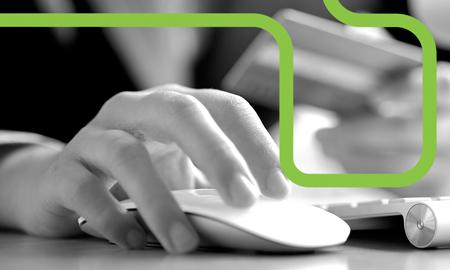 Knowing your customers is at the heart of designing and delivering the right experience to engage with them successfully. So, McKinsey's recent US Customer Sentiment Survey should be required reading for anyone involved in customer experience. First run in 2008 and based on a representative sample of consumers, it tracks how people feel about their financial prospects and the impact that this has on their buying habits and behavior.
This year's report is just out and the topline findings are that consumers feel more confident about their financial position compared to a year ago, but are still cautious about what they spend their money on. There's a lot of uncertainty, with just 20% of Americans optimistic about the economy and most saying that if they received extra income they'd use it to pay off debt or bolster savings. A growing proportion of spend is online, and most consumers admitted to splurging in areas such as personal care and alcoholic beverages. The good news for businesses is that most (91%) aren't downsizing from their favorite brands – but they are shopping around to ensure they get the best possible deal.
So, what does this mean for customer experience? I think there are four big themes that this illustrates:
1. Customers are becoming more demanding
While consumers are more loyal to brands and products, this comes at a price. They want to receive the best possible service, at the lowest possible cost – failure to provide this will lead them to shop elsewhere. They are demanding more in terms of special offers and discounts, and those companies that succeed in retaining their business will need to focus on making the experience simple and seamless across the customer journey.
2. Customers are willing to spend time to save money
49% of Americans in the research say they are "increasingly looking for ways to save money". This means they are happy to shop around to get the best price, search out discount codes and generally put off purchases until there is a promotion on. Companies need to be in tune with these autonomous consumers, providing them with all the information they need to make informed buying decisions. For example, they can do this through self-service systems that understand and answer their queries online without needing to make direct contact with the contact center.
3. We live in a multi-channel world
Across all demographics, customers are using a wide array of channels to interact with brands. And they are happy to switch between them during a transaction depending on what is easiest for them. If companies want to have meaningful conversations with their customers, they need to be present on their channels of choice, offering a joined up service that focuses on what consumers want.
4. Customers want to be treated as individuals
A broad brush approach to the market is no longer enough to reach the right customers. Subsets within key demographic groups want different things, and demand a different approach. For example, while the majority of millennial women say they are using discount coupons and loyalty cards, only 30% of millennial men are. Given the huge amount of information generated in today's digital economy, companies need to create personalized experiences for individuals if they are to appeal to them successfully. Linguistics is one way to deliver this. You can use it to analyze the questions that consumers ask, and then provide tailored responses based on this insight, boosting satisfaction and overall engagement.
Many of the trends outlined in the McKinsey research are not new – but they all demonstrate that the relationship between consumer and business has shifted dramatically in favor of the customer over the past few years. Ensure your customer experience reflects this if you want to meet consumer needs and grow in uncertain times.
Categories:
Trends & Markets
You might also be interested in these posts: