How can APAC retailers cope with customer complaints?
Published on:
June 10, 2015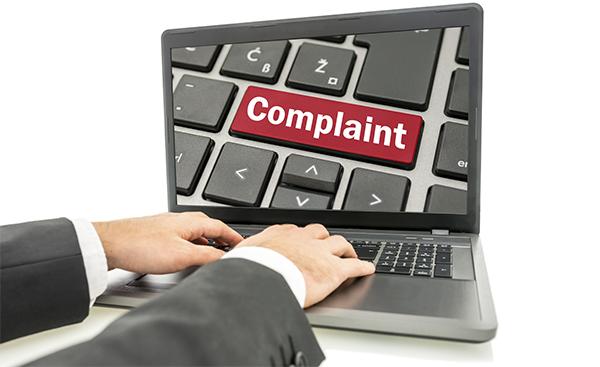 A research in 2014 from the Customer Satisfaction Index of Singapore (CSISG) has found that retail is the most complained-about sector in the country. According to the Index, consumer satisfaction with the overall retail sector declined significantly, dropping by 3.5%. Within the retail sector, six out of eight subsectors registered a fall in customer satisfaction:
Furniture stores: 11.0% drop
Department stores: 9.1% drop
Clocks and watches: 6.0% drop
Fashion: 3.2% drop
Jewelry stores: 2.8% drop
Only the Supermarket sector (up 1.6%) increased satisfaction levels. The eighth sector, Motor vehicle sales, dropped by 3.4% but due to its relatively small size this was not seen as statistically significant.
The consequences of poor service
The CSISG findings back up recent Eptica research. The Eptica Study 'Consumers vs. Agents: Can the Gap be closed?' found that 82% of consumers that received poor service moved supplier if their problem was not resolved. In Singapore, this figure is even higher. 92% of respondents from a survey carried out by the Straits Times, said they would go to a competitor if bad service was repeated.
Both in Singapore and around the world, the number of customer complaints is rising. In the UK research by Ombudsman Services uncovered a 74% increase in the number of problems either raised by consumers with a company, shared online via social media or escalated to a third party.
This growth in complaints is driven by four key factors:
1. Higher consumer expectations. Customers want the highest standards of service, combined with low prices. They are increasingly happy to complain or share their experiences through social media and online reviews if their expectations aren't met.
2. More complex supply chains. Getting goods to consumers now involves multiple players, such as logistics companies, which the retailer may not have direct control over – but will still be held accountable for.
3. Greater product complexity. Particularly when it comes to consumer electronics, many of today's products are increasingly complex, meaning they need additional support to ensure they work correctly
4. Online sales. As goods are bought on the web, the chance to question store staff or try clothes on is reduced. This leads to potential differences between expectation and reality, which can disappoint or annoy customers.
In this multichannel, fast-paced world, receiving some customer complaints is therefore inevitable. What is important is how these are dealt with. Indeed, successfully solving a customer issue can actually strengthen the relationship.
There are five steps in turning complaints and comments from a negative into a positive:
1. Listening
The biggest frustration for consumers is when they feel they aren't being listened to. If customers feel that service staff don't care about their issue, they are more likely to escalate it – or simply switch supplier. Businesses therefore need to train employees to ensure they show empathy with customers, apologizing and sympathizing even if they can't immediately solve a problem. Many customers value a simple, but heartfelt, apology above financial compensation when things go wrong. In a survey by the Straits Times, 80% of respondents said that "being heard and respected" was more significant than having the issue resolved.
2. Answer the query
​ Empathy alone is not enough to keep customers happy – you need to deliver a satisfactory answer to the customer's query or complaint. Use a centralized knowledgebase to underpin the customer service process, giving your agents instant access to the latest, consistent information to solve issues. This can be extended to company websites to make it easier for customers to solve simple problems themselves through self-service, maximizing efficiency.
3. Respond quickly
​ The time people are willing to wait for an answer continues to drop. In today's fast-moving world customers want their issues dealing with quickly. Whether that is responding to emails within an hour or answering tweets within minutes, companies need to acknowledge incoming queries and then deliver a comprehensive reply quickly.
4. Learn from complaints
While they may not always be welcome, customer complaints provide valuable feedback that can be used to improve products, processes and services. Analyze the questions consumers ask and the issues they raise – what can you learn, and how can this be used to drive change? 5 Make it easy for people to complain Often, consumers complain through social media or online reviews as they don't know how to contact a company formally or believe that it won't do any good. Therefore make it as easy as possible to get in touch, offer a full range of channels to consumers and spell out the process clearly so that they know what they need to do and what the timescales and potential solutions are.
As the CSISG research shows, retail complaints are growing – and the trend is likely to continue. Companies in Singapore, and across Asia Pacific therefore need to focus on improving how they deal with complaints if they are to grow engagement and revenues over the longer term.
Categories:
Contact Center, Customer Engagement, Customer Experience, Customer Service, E-commerce, Email Management, Knowledge Management, Multichannel Customer Service, Retail, Social Media, Self-service
You might also be interested in these posts: