How to embrace change and become a customer-adaptive enterprise
Published on:
July 15, 2016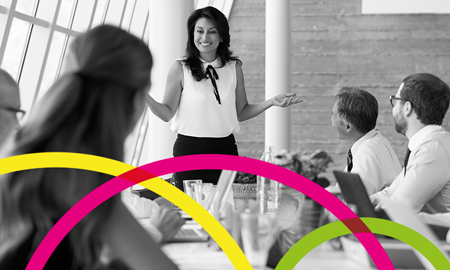 Change is the watchword for business today. Disruption is happening in virtually all industry sectors as new entrants shake up markets and introduce innovative business models, supported by technologies that can radically streamline operations, slash costs or create new ways of meeting customer needs. Established players need to evolve and transform themselves if they're going to stay relevant and compete with these often more agile upstarts.
Focusing on the customer is going to be central to any successful transformation for existing brands. As a new report from IT industry analyst, Ovum, puts it, "competitive advantage can only come about by being able to sense what customers need, how customer behaviors and expectations are evolving, and then being able to adapt accordingly".
The report, 'True Omni-Channel – You Have to Walk Before You Can Run', lists the eight attributes of a customer-adaptive business.
1. Visionary leadership: The CEO and top management must outline a strong vision for the entire enterprise that is clearly focused on how customers can gain value from their relationship with the company and its offerings - through every single interaction.
2. Engaged Workforce: The company's people must have an understanding and feeling for what customers need and expect - and be motivated and empowered to deliver it consistently.
3. Collaborative: Staff must be able to collaborate with each other and to call on the necessary skills, knowledge and expertise to deliver the right level of service and advice to the customer.
4. Acute sensing capabilities: The company must be able to understand the context of individual customer interactions, as well as have a sense of how customer needs are changing on a macro level in the longer term. Access to historic customer information, contextual and predictive capabilities and Voice of the Customer programs are all important.
5. Rewarding Omnichannel Customer experience: This is about having the ability to deliver a rewarding customer experience across any mix of channels a customer wishes to use to interact with the firm. Consumers expect a joined-up experience that allows them to seamlessly switch between channels without having to explain the back story to previous interactions.
6. Continuous innovation: By being able to innovate and create new forms of value on a continuous basis, the company can support its long term success in the face of new competitors and changing demands.
7. Adaptive simplified processes: Agile, clear processes across the entire value chain make it easier for businesses to remain efficient, while being flexible enough to incorporate new thinking and technologies when they come on stream.
8. Adaptive enterprise architecture: The structure of the business and the way it is supported by people, processes and technology, should be highly adaptable with continuous feedback loops that highlight what is working and where changes are required.
However, Ovum acknowledges that only 5% of businesses have fully incorporated all eight of the traits it has identified. It outlines a multi-step process for those who want to become a customer-adaptive enterprise:
Step 1 – adopt a customer culture
The CEO and senior management should communicate a vision which spells out the organization's relationship with the customer. They need to instill an understanding of the key customer needs that have to be satisfied and a belief that it is everyone's responsibility to help deliver on this. They must lead from the top and make customer service everyone's job. Training and information is essential as is setting out customer service targets and monitoring and rewarding those who deliver excellence. Everyone should understand and empathize with the customer - and perhaps senior managers should inform their understanding of the customer by doing a regular stint in customer facing roles such as working in the contact center.
Step 2 – consolidate and standardize
Back office processes are often essential to the customer experience, but many established firms still rely on multiple siloed systems, legacy technology or even manual systems to deliver them. Whether they're about ensuring customers receive the right paperwork, taking payments, making amendments to accounts or organizing the dispatch of products, poorly supported processes can lead to frustrated and angry customers. The goal should always be to try and consolidate and standardize on fewer integrated systems, which are accessible to customer service. That way it's easier to simplify and streamline processes, allowing different departments to collaborate better as well as make it easier to identify and resolve bottlenecks.
Step 3 – Unify customer data
Having comprehensive data about the customer, their purchase history, their preferences and satisfaction levels is essential to making future interactions successful. Avoiding siloed data is just important as avoiding siloed systems. Ideally all customer data, across all channels should unified and easily accessible to customer service teams.
Step 4 – integrate processes
Related to step 3, you need to have end-to-end integration of all the processes and channels in the customer value chain. This can support complete transparency so that agents in the contact center or field sales representatives are be able to answer questions such as 'What's the likely delivery date of my order?" It also means customers can have the choice to seamlessly switch between channels during a transaction. And it becomes easier to monitor and measure (and find ways to improve) interactions and the customer experience even when they are complex, multichannel interactions.
These are some of the essential issues that companies need to address if they are to become customer-adaptive. They need to adopt these before they can take things further. It's all about learning to walk before they can run. But the process probably never stops. They need to be constantly looking for ways to adapt by accelerating their understanding of the customer experience. There are always new emerging innovations – such as using technologies such as linguistics to help you empathize with customers and understand the emotional context of customer interactions. As we started off by saying - change is constant.
Categories:
Best Practice
You might also be interested in these posts: