The importance of the agent user experience to delivering customer engagement
Published on:
July 07, 2014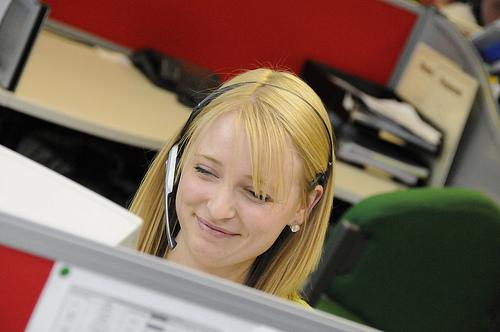 Contact centre agents are at the front line of providing customer service, acting as the public face of an organisation. It is therefore critical to give them the training, tools and information they need to deliver a superior and joined-up customer experience.
However, as they have often grown in a channel-based, ad hoc manner, many contact centres struggle to integrate information from different systems or make it easily available to agents. The result? Agents are unable to deliver a consistent, fast response to customer queries, leading to longer calls, email backlogs, inefficient service, angry customers and demotivated staff.
Analysts and contact centre managers recognise the need to integrate information into a single repository that underpins all customer interactions. Forrester calls knowledge management "the jewel in the customer service crown", for example. Centralising information raises customer satisfaction, ensures consistency and increases First Contact Resolution rates.
Giving agents the right information is only part of the solution. The systems that agents use have to be simple and intuitive to operate – they need to have the right tools at their fingertips to access information in an efficient, fast manner. The user experience (UX) is therefore critical to the customer experience (CX). So how can you deliver this?
Involving agents in system design
One straightforward way is to involve the agents themselves in the design and development of their systems – this delivers ownership and ensures that technology has the functions they need when doing their jobs. Two good examples of this are Eptica customers Domestic & General and NHS Business Services Authority (BSA).
Domestic & General has 6 million warranty customers in the UK. It needed to ensure its 1,400 front line agents provided excellent, efficient service, through access to consistent, comprehensive information when responding to callers. However, this information was stored in a paper based system meaning staff had to search physical folders to find answers to customer questions. The pace of service was hindered, reducing consistency and lowering First Contact Resolution rates. It transformed operations with a centralised knowledge management system from Eptica, but knew that ensuring agents used the knowledgebase was vital if customers were to benefit. Domestic & General gave the new system a high internal profile by branding the project as Fido and assigned a full time project team to work on the implementation. Fido aims to be the agents' best friend when it comes to getting the answers they need.
This has helped drive adoption, as has a simple, intuitive interface that enables agents to provide comments and ratings on specific articles. Customer call times have been reduced by nearly a quarter (22%) and annual support and training costs have been lowered significantly. First Contact Resolution rates have increased, hold times halved and the time taken to train new agents has decreased by 20%.
Like Domestic & General, the NHS BSA, which is responsible for a wide range of healthcare administration services, heavily involved customer service agents in designing its system, which was named Sherlock. The information in Sherlock was collected through agent focus groups and was rolled out with a month of intensive training and feedback before it went fully live. Agents access information by simply typing questions into Sherlock and are able to flag where content needs updating with a single click. As well as 3,000 articles the system has useful phone numbers, desk aids and telephone messaging and a Buzz Area which lists updates to the knowledgebase by stream and time.
As in any area of technology, the user interface is constantly evolving. Consequently, we today introduced Eptica 9.1, the latest version of our multichannel customer interaction software suite. The focus for Eptica 9.1 has been on the user interface, with new features including:
Clearer layout, including adaptive width for messages and red borders for over-delayed requests
Improved agent response panel making it even more intuitive and easy to use
Re-styled controls with better contrast for improved accessibility
Modern, flat style icons and design with hover effect and re-skinned editor toolbar
Automatic, multi-language spell check that works as agents type
Organisations need to improve efficiency while meeting the increasing demands of customers. To achieve this, they need to empower agents with the right systems that make it simple to access information and deliver a consistent and fast service to customers. Therefore to achieve a better customer experience, start by improving the user experience for agents.
Categories:
Contact Center, Customer Engagement, Customer Experience, Agent Knowledge Base, Multichannel Customer Service, Self-service
You might also be interested in these posts: