Insurance, the Internet of Things and customer experience
Published on:
January 15, 2016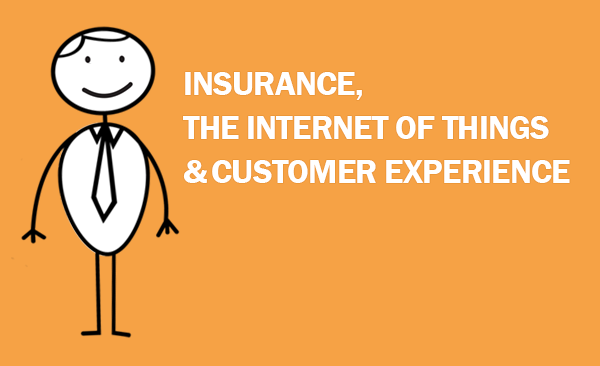 As a sector, insurance has already been heavily disrupted by the internet, with the vast majority of policies now researched, bought and renewed online, either directly or through third party aggregator sites. This has dramatically changed how insurers operate, and increased the focus on the customer experience as companies look to engage with consumers and retain their business.
According to commentators, we are now seeing the second stage of digital disruption in the sector, with the combination of connected, always-on sensors and the Internet of Things (IoT) driving even greater change. A new report by Accenture, Reimagining Insurance Distribution, outlines how insurers are creating new products that rely on real-time connected devices as part of their strategy. Nearly half (45%) of the 400 insurers from around the world that Accenture researched said that connected devices would drive revenues within the next three years. This has tripled since 2014.
By being able to constantly monitor a connected object, whether it is a car, person or house, insurers are able to access a wealth of data that they can use to manage risk. This means that rather than providing a generic premium cost (that might be based on a zip code or post code for car insurance), they can tailor quotes to the individual, personal circumstances of the customer. Furthermore, insurers can use analytics to better understand a customer and proactively provide products that meet their needs – for example, offering travel insurance to someone when their smartphone shows them entering an airport, or delivering personalized health insurance, based on data from their wearable fitness tracker.
This move to a digital model has wide implications for the customer experience that insurers offer, in four main areas:
1. The need for engagement
For the vast majority of consumers, insurance is a grudge purchase, often bought because it is mandatory. It is also something that customers hope they'll never have to use, so in most cases decisions are made solely on the basis of price, with many consumers switching providers at renewal time. Therefore, there needs to be a greater focus on the customer experience and a demonstration of the benefits that a policy provides, increasing engagement with consumers, whatever sort of insurance they are purchasing.
2. Annual to constant engagement
Unless consumers suffer an accident, burglary or need medical treatment they only speak to their insurer once a year, at renewal time. This means that customer service is designed around the annual lifecycle, rather than the constant engagement of the digital model. Customer service agents may therefore require new skills, processes will have to be redesigned and information made available to ensure the customer experience is tailored to the different needs of IoT consumers.
3. Multichannel needs to be integrated
As in every industry, customers want the ability to contact insurers through their channel of choice. This becomes even more vital when it comes to policies that focus on the Internet of Things. Consumers will expect that technological innovation is backed up by integrated customer service that spans multiple channels. However, in many cases insurers still struggle to bridge silos between different departments, who are all responsible for individual parts of the customer journey. To be credible in a digital world, seamless integration across channels is a pre-requisite.
4. Innovation is key to success
It is fair to say that many insurers are not seen as innovative. In many cases this conservatism is a positive – consumers want to deal with organizations that have the financial strength to meet their obligations if they have to claim on a policy. However, as competition increases, innovation and new ways of providing insurance (such as through connected devices) will be central to companies differentiating themselves. And consumers now expect the same high levels of service from every organization they deal with – whether it is an online retailer, an insurer or a telecoms provider. Therefore insurers need to foster innovation across the customer journey, especially around the services and experience they provide.
As the Accenture report highlights, the Internet of Things offers a significant opportunity for insurers to change how they operate, interact with, and serve customers. Changing the customer experience as at the heart of this – otherwise companies face an uncertain future in an ever-more competitive industry.
Categories:
Trends & Markets
You might also be interested in these posts: