Integrating showrooming into the customer experience
Published on:
July 31, 2013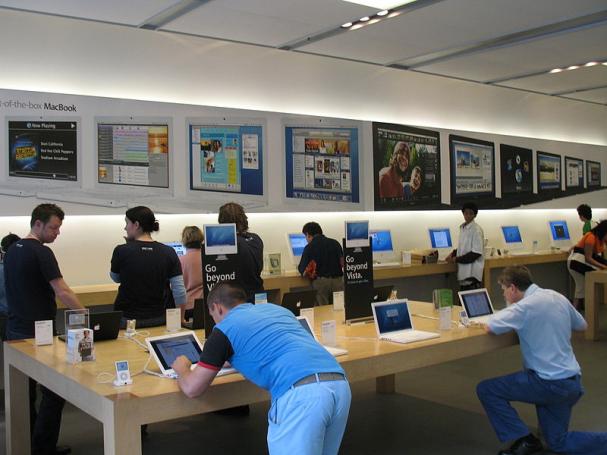 Sales on the High Street continue to be squeezed by online rivals – and the growth of smartphones is opening another front in the battle for revenues. Increasingly shoppers are using mobiles while in-store to showroom, testing products and comparing offline and online prices before choosing where to spend their money.
Research from TNS demonstrates the scale of showrooming – but also what retailers can do to fight back. The study found that around the world a third (33%) of consumers admit to showrooming – a figure which rises to 54% in Europe. As part of this 30% use their mobiles in-store, for a wide range of activities:
43% to read reviews
31% to compare prices
25% to get advice from friends and family
23% to take product photos
15% to look up product information
14% to check availability at another store
14% to see if it is easier to order online
What's interesting is that most shoppers are using showrooming as an aid to buying and appear agnostic about whether they purchase online or in-store. The fact that nearly half are reading reviews while in the shop and a quarter are asking friends for advice shows that they are ready to buy then and there. This means that retailers need to make it as easy as possible for customers to get the information they need quickly, rather than blocking access.
Shops shouldn't neglect the advantages of having well-trained and knowledgeable staff on hand. How people want to get information is finely balanced - while 34% of people would like to use a mobile phone, 36% prefer to speak to a sales assistant. In Europe the desire for face to face advice means that half of shoppers would rather chat to a real assistant as opposed to going online. The success of shops such as the Apple Store demonstrate the advantages of having helpful, well-informed staff available to answer customer questions. Interestingly, the survey found that 10% of consumers would like an app that allows them to ask an expert questions while they are in store – again demonstrating the need to deliver the right information, right now.
So showrooming – and mobile itself - should be seen as part of the customer journey meaning that retailers need to cater for shoppers using mobile devices while in-store. For example, providing free wifi will help the customer experience – and enable you to engage with shoppers as they browse online as well as offline. Other suggestions from the study include allowing customers to scan barcodes for more information, provide money off coupons via mobile, let purchases be completed on the phone and make it easy for customers to see what people on social media are saying about particular products.
As we head towards Christmas retailers' plans are already well advanced for maximising revenues. Given the rise in showrooming, they need to make sure they are using technology and training to provide a superior in-store customer experience that delivers the information and offers that customers want if they are to succeed during Peak.
Categories:
Customer Experience, Customer Service, E-commerce, Retail
You might also be interested in these posts: