Is a lack of consistency letting your customer service down?
Published on:
June 29, 2016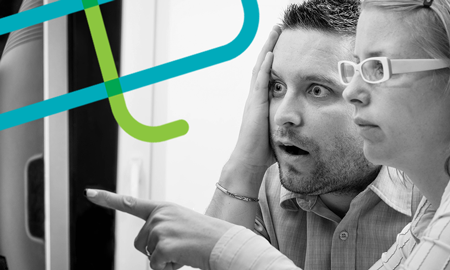 Consistency is an essential part of customer service and the overall experience. Failing to provide the same level of service, and consistent information across multiple channels annoys customers and is bad for company efficiency and brand reputation.
Customers want to get consistent and accurate information and answers from a brand, whichever channel they use to make contact. At the same time they expect the same speed of response – they don't want to wait longer for answers on one channel than they do on others.
From a brand reputation point of view, a lack of consistency means customers are left feeling confused and frustrated. And, if they're forced to make contact multiple times because they're unsure of the conflicting information they've been given, this pushes up customer service costs. In regulated industries such as finance inconsistent information could even lead to legal challenges around misselling of products or services.
Usually a lack of consistency is down to a lack of joined up thinking. There might be silo based working with separate departments managing individual channels and relying on separate information sources to answer customers' questions. Sources of information can range from departmental knowledge bases to paper folders and fact sheets or even notes placed on agents' PCs and information that resides in people's heads – so it can be difficult to keep everything consistent and up to date.
If some channels are starved of investment and resources while others get the lion's share, then this inevitably leads to variations in speed of response.
The latest Eptica Multichannel Customer Experience Study, which assessed 100 leading UK companies on the accuracy and speed of response in answering routine customer service questions, found a worrying lack of consistency across different channels (email, twitter, Facebook and web chat). The research reveals only 23% of companies provided consistent information across two channels, and just 8% were consistent across three channels. It also found large gaps in the number of channels that companies actually answered on – many claimed to offer channels that were either not working when tested or that they simply didn't respond through.
The overwhelming majority (69% of companies) failed to provide any consistent answers. Many either responded on one channel (or none). Or, if they did provide information on multiple channels, their answers completely failed to match. In fact, only 16 companies were able to deliver any sort of response on three channels, despite the vast majority offering them as contact options.
The least consistent sector was food and drink, where no companies provided matching answers. By contrast 30% of insurers and fashion retailers delivered consistent answers on three channels.
Companies seem to be picking and choosing which channels to support, based on internal resources rather than customer need. For example, in the Banking sector, while 70% provided an answer via Twitter, only 10% provided an answer via email and 30% via Facebook.
The lack of consistency is a cause for concern for consumers, while at the same time pushing up customer service costs due to in efficiency. What can be done? Here are four ways of enhancing consistency:
1. Unify information and answers
Knowledge is at the heart of good customer service. If you centralize information in a single knowledge base, and make the same information available to agents working on every channel, as well as directly to customers through web self-service, you'll ensure consistency as well as drive up efficiency.
2. Eliminate silos
Eptica's Study highlights that companies can score highly on one channel while completely failing to answer the same question on a different channel. This is down to working in silos with each team focused solely on 'their' channel, as well as resources not being shared appropriately across the organization. Brands must create a holistic view of the customers as they move through different customer touchpoints and train agents to work across channels where necessary.
3. Join up systems
It is very common for consumers to switch channels as part of the same interaction. They might make contact on the web, then follow up by email and then move to social media, depending on their requirements and what is convenient at the time. Companies need to integrate their systems to give agents a complete multichannel picture of each customer's journey. So when answering a query, they can tailor their answers and are not simply repeating information that has already been provided earlier via another channel.
4. Look at developing Customer Hubs
A typical customer journey can cross multiple departments and involve interactions with staff with different skills (sales, marketing, customer service, and finance etc.). While traditionally these employees sat in individual departments, with little shared communication, now many companies are turning to Customer Hubs. These bring together staff with different skills into a single team and location, to help deliver the integrated, holistic experience that customers require.
Customers want to be able to contact you through their channel of choice and enjoy the same positive experience – with fast, accurate and consistent answers – however they get in touch. Many companies are not yet delivering this level of consistency, frustrating customers and pushing up costs. Following the four steps above is a vital way of driving increased consistency and benefiting both customers and the bottom line.
Categories:
Best Practice
You might also be interested in these posts: