Linguistics – the key to customer centricity in APAC
Published on:
October 05, 2015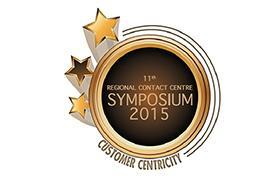 In an era of ever-more demanding consumers, organizations need to understand and engage with customers if they are to retain their business and loyalty. Research backs up this need for empathy. An Eptica study found that 78% of consumers said they had been frustrated by responses that didn't answer their question, while nearly a third (31%) complained that replies from companies failed to acknowledge their feelings, such as upset or anger. This perceived lack of understanding is driving customers to competitors. In the same Eptica research 82% of consumers said they'd switch to a rival if their problem was not sorted out quickly.
This demonstrates the vital importance of delivering consistent, rapid and personalized responses to consumers, based on understanding the tone and style of the language they use. However, at a time when organizations face an increasing volume of interactions via digital channels such as email, chat and social media this is becoming more and more difficult. Unlike on the telephone or face to face, with written communications there are no visual or verbal clues for customer service agents to act upon, while it can also be difficult to understand jargon or slang used by consumers.
How can this engagement gap be bridged? Linguistics, the scientific study of language, provides the answer, helping to increase understanding and drive greater empathy. Olivier Njamfa, Eptica's co-founder and CEO discussed how linguistics is central to customer service excellence at the recent 2015 Asia Pacific Contact Centre Association Leaders (APCCAL) Conference. Held in Singapore between 16-17th September, the conference, and associated expo, brought together the APAC customer experience community to learn and share best practice on the overall theme of "Being Customer Centric."
The impact of linguistics on customer engagement
So, how does linguistics improve the customer experience? It works by automatically analyzing incoming digital interactions (email, social media or chat), prioritizing them based on tone, forwarding to the most relevant agent or department and suggesting relevant answers. It does this by detecting key message elements, language and sentiment. For example, if a communication contains words such as 'cancel' or 'complain' it can be automatically prioritized so that it is dealt with faster. Equally, by analyzing the type of query, such as whether it refers to an outstanding order, a delivery or a return, it can be forwarded to the most relevant department automatically. This again speeds up response times and ensures that the best available agent answers the query.
Linguistics doesn't just deliver immediate benefits in engaging and empathizing with customers. It can also provide a longer-term insight into customer behavior. By using linguistics to analyze incoming interactions companies have a real-time view of the customer experience. How happy are customers? What are they asking about? What words or phrases are repeated – and do they vary from channel to channel? This can be used as a real-time warning system of problems, such as a network outage at a telecoms company or a fault on a website. It also flows into Voice of the Customer programs, providing deep insight that can be used to make longer term, strategic and tactical changes to how businesses operate and the products and services they provide.
Linguistics in action – L'Occitane
The perfect example of where linguistics is helping a company get closer to customers is international perfume and cosmetics group L'Occitane. It has 2,300 shops in 80 countries, selling five different brands and a turnover of more than €1 billion.
L'Occitane aims to offer its millions of global customers a personalised, cross-channel experience however they interact with the brand. Eptica's multi-lingual software is being used to manage incoming emails, web self-service and telephone contacts, as well as to power L'Occitane's web chat service. All of these interactions are analysed and routed through Eptica, using linguistics and a centralised knowledgebase to provide customers with fast, consistent answers to their questions, whatever the channel or language they use. This improves the customer experience and aids sales conversions.
Categories:
Customer Service, Linguistics, Customer Engagement, Retail, Chat, Email Management, Customer Experience
You might also be interested in these posts: