Making a success of Twitter customer service
Published on:
September 09, 2015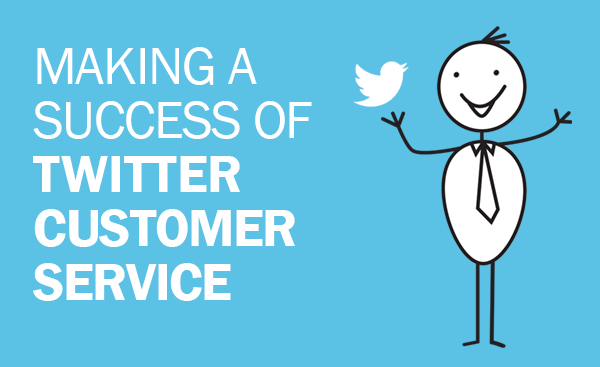 The immediacy and reach of Twitter means it has become a vital channel for customer service. According to Nielsen, nearly half of US consumers use social media to ask questions and Twitter's own analysis shows that tweets to major brands have increased 2.5 times over the past two years. That makes over 4.5 million tweets every month sent to B2C companies.
Consumers value Twitter's combination on four key attributes:
As a public forum, anyone can see their tweet
Tweets are immediate and real-time
Tweets are conversational – anyone can join in
Tweets are shareable – tweets can be easily distributed by retweeting, favoriting or even through email.
For a business, delivering Twitter customer service well can provide additional benefits:
1. Cost
Twitter itself estimates that answering a tweet is 80% less expensive than dealing with a phone call. However, the volume of tweets does mean that sufficient resources need to be allocated to the channel, and companies need to be clear if they are going to monitor and provide responses24 hours per day.
2. Increased engagement
Done well, helping customers via Twitter does increase engagement, and examples of good (or quirky service) can be picked up and broadcast widely, improving brand reputation – as this example of Virgin Trains providing a toilet roll to a desperate passenger shows. It also gives the opportunity for proactive engagement – joining relevant conversations and providing useful information, even if the brand itself is not directly involved. However, there is a fine line between being helpful and overly interactive, so companies need to work out what is acceptable to their customer demographic.
3. Early warning system
Often the first inkling that a brand will have of a potential problem, is when customers start tweeting about it. For example, when HSBC's ATM machines shut down on a Friday afternoon,consumers complained on Twitter. This provided the bank with the opportunity to reassure them, provide a timescale for when the machines would be back up and running, and generally prevent the issue developing further.
4. Voice of the Customer
While it isn't as rigorous as true Voice of the Customer programs, Twitter provides insight into what consumers want and expect from your brand. If lots of them are asking for a particular product, then it is worth investigating making it available, or even consider the possibility of development. Equally, it can be used to see how you are viewed by consumers, both over time or compared to competitors.
However, while Twitter is increasingly being used by companies for social customer service, the results are patchy. The 2015 Eptica Multichannel Customer Experience Study found that 81% of UK brands were on the network, yet only 41% provided a successful response to a basic customer service question sent to their corporate Twitter handle. Responses were hardly real-time either – the average was 5 hours 27 minutes, although some brands answered within 2 minutes.
The sheer volume of tweets, and the fact that they are sent 24×7 by customers that expect a fast response, makes managing Twitter customer service difficult, particularly as failing to answer a tweet can mean that it escalates quickly into a major customer service crisis. Recognizing this, Twitter has created its own playbook, aimed at companies providing service through the network. It sets out seven steps to getting started or optimizing service:
Set your vision
Size and prioritize your opportunities
Define the customer service experience
Set goals for performance metrics
Establish the measurement mechanism
Operationalize your strategy
Iterate and innovate
What is also important for Twitter is to integrate it within your overall customer service infrastructure, and not to tackle it in a silo-based way. Given that Twitter is also used for marketing and public relations, this means multiple departments need to work together to provide a consistent, coherent and fast response to tweets. Adopting a joined-up, well-resourced approach to Twitter will make the difference between customer service success and being seen to #fail on the channel.
Categories:
Contact Center, Customer Engagement, Customer Experience, Customer Service, Multichannel Customer Service, Social Media
You might also be interested in these posts: