Meeting the customer service needs of APAC millennials
Published on:
September 03, 2015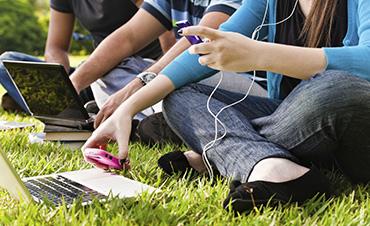 The rise of the millennial generation (those born between the 1980s and 2000) is being felt around the world. As the spending power of millennials (also known as Generation Y) grows, companies are having to evolve in order to meet their particular needs. This is particularly true in Asia Pacific – by 2020 the region will be home to 60% of the world's millennial population.
So how can brands deliver the customer experience that these consumers are demanding? Firstly, it is worth analyzing the core values they hold. These include:
The right to demand quality products or services, at a reasonable price
The right to go elsewhere if they are not satisfied
The right to be mobile (particularly true in APAC)
A desire to complain or praise your product to the world as a whole
The right to demand higher moral standards in the companies they do business with
Valuing the recommendations of friends and family first when contemplating a purchase
Being knowledgeable about technology
The right to be treated fairly and as an individual
Fail to meet these needs and they will have no hesitation in moving to a competitor – and telling the world about their bad experience. On the flipside, if you deliver the experience they want, they will be happy to recommend your company and products to their family and friends.
Based on meeting those needs, here are six areas to focus on if you want to win – and retain – millennial customers:
1. Be fast
Millennials expect dealing with your company to be simple, straightforward and above all fast. They want to be able to get answers to their questions quickly, rather than waiting for days to get a response. Speed is everything to millennials – even slow loading websites can lead them to defect to a competitor.
2. Be multichannel
While millennials are extremely active on social media, they don't want to receive service exclusively through the likes of Twitter and Facebook. What they actually demand is joined-up, integrated service that allows them to contact you through the most convenient channel and device. So this could be an email sent from their mobile phone, a chat session on their PC, or even a phone call. They expect these channels to be seamlessly integrated, so that they don't have to repeat themselves and that they receive the same high level of service across every one.

3. Use technology's potential
Millennials are avid technology users, particularly in Asia Pacific, which has the highest smartphone usage in the world. So offer them technologies such as chat and self-service as standard, and explore how you can use video, mobile apps, wearables and the Internet of Things down the line to enhance the service you offer.
4. Create an experience
In an era where many companies are selling similar products at similar prices, millennials value something different. Add value by offering extra services, rewards for loyalty or an overall experience that sets your company apart. That will not only help retain millennial consumers, but will mean they share their positive experiences, benefiting corporate reputation and bringing in new business.
5. Be personal
No-one likes being treated as a number, rather than as an individual. This is particularly true of the millennial generation, who expect personalized service. From being greeted by name, to being sent information that is focused on their issue or concern, it is vital that information is tailored to their needs. Otherwise they'll simply head elsewhere.
6. Listen
Millennials are used to sharing their feelings with their friends and the wider world. And this includes their views on your brand and the service you provide. Smart companies will make sure they are listening to this feedback and using it to improve how they operate. From social media monitoring to more advanced Voice of the Customer programs, make sure you hear what millennials are saying.
As millennials become more and more important, brands operating in Asia Pacific need to review how they operate and ensure they are catering for their particular needs. Otherwise they face seeing their customer base shrink as millennials move elsewhere – and tell the world about any poor experiences they have had.
Categories:
Customer Service, Customer Experience, Marketing, Social Media, Multichannel Customer Service
You might also be interested in these posts: