Meeting the needs of contact center agents
Published on:
May 18, 2016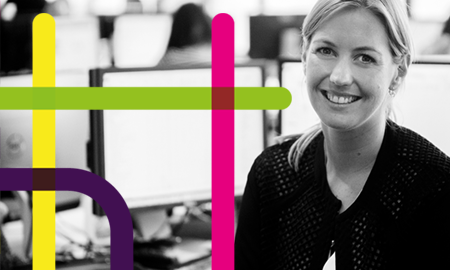 Delivering a great customer experience is vital to every organization today – and much of the responsibility for delivering this comes down to contact center agents. They are at the frontline of every business, and their performance is crucial to your brand reputation, consumer satisfaction and overall customer retention.
Rising contact volumes, across more and more channels, are driving a greater need for skilled agents both in the US and UK. No wonder that 1 in 25 of UK employees work in a contact center and that there are 3 million agents in the US, according to recent figures.
In such a competitive industry, where customer experience is a key differentiator, how can organizations ensure that they are investing in, and getting the best, from their staff?
Based on talking to agents, recent research from Call Journey provides some interesting insights. Amongst the ten key points raised by agents, I thought the following five were particularly interesting:
1. Move away from rigid metrics
Agents understand that their work needs to be measured, and targets need to be set but they also know that every call or interaction is different, with many taking much longer simply due to the nature of the query. Therefore, while efficiency metrics such as Average Handling Time (AHT)give some insight, it is better to combine it with measurement of outcomes, such as customer satisfaction, Net Promoter Score or First Contact Resolution rates in order to get a balanced picture.
2. Give us the right tools
Even the best agent can't deliver superior service without having the right infrastructure around them. They need access to centralized knowledge that can be easily updated based on their feedback, a straightforward user interface and joined-up systems that let them do their job quickly and easily. This not only improves their lives, but has a positive impact on customer satisfaction, as queries are answered more quickly and with greater consistency.
3. Measure agent engagement
As I've said, agents are your frontline staff, interacting with customers on a daily basis. This makes them vital to your success. Therefore, take the time to measure their engagement with their jobs and work hard to fix any problems that arise. Multiple studies show that engaged employees directly lead to an improved customer experience, demonstrating the bottom line impact of investing in agent engagement.
4. Don't force us to stick to scripts
Agents want to be empowered to interact naturally with customers, rather than parroting scripts like robots. Of course, important information has to be included in any communication, particularly in regulated industries, but agents want to be able to show that they understand andempathize with customer concerns. Consumers want this as well – our own research found that78% of them listed receiving a response that didn't answer their query at all, or partially answered it, as one of their two largest frustrations.
One way to balance consistency and personality is to provide template answers to agents, then allowing them to personalize, based on the individual circumstances of each interaction. This means the right information is delivered, but tailored to the customer, boosting their satisfaction – and also empowering the agent.
5. Treat us as you'd like us to treat customers
Building on the importance of agents, they want to be treated well and have their efforts recognized. This isn't just a matter of pay and conditions. According to research by psychologist Frederick Herzberg, these 'hygiene factors' alone don't give positive satisfaction or motivation, but simply prevent dissatisfaction and staff churn. To get the best out of agents, they need to be engaged and motivated, and that means recognizing their value and role in corporate success.
Over the past decade the contact center has moved from being viewed as a cost to the business, to become a key differentiator in a world driven by customer experience. Supporting agents and giving them the tools they need to deliver this superior service is therefore vital to every organization's success, now and in the future.
Categories:
Best Practice
You might also be interested in these posts: