Moving on from desktop email
Published on:
November 26, 2014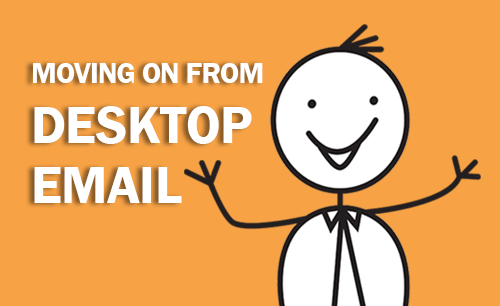 With 144.8 billion emails sent every day, it continues to be a vital channel for customer service. Indeed, the rise of mobile devices, which allow consumers to quickly email wherever they are, means that the number of messages companies receive is actually growing.
With many midsize organisations receiving over quarter of a million emails every year, coping with email customer service can be a struggle. Providing timely, accurate responses, and ensuring that you have management control and visibility over the process is particularly difficult if companies rely on desktop email programs. While these are fine for smaller scale customer service operations they simply cannot manage large volumes of incoming messages.
Specialist customer service email platforms solve five key pain points:
1. Improving productivity With desktop email, multiple agents share a single mailbox and use the same interface and tools to reply to emails as everyone else within the business. This means that have to write fresh answers to every question, often referring to information from other systems or even written manuals. All of this takes time, with the average agent answering 6 emails per hour using desktop systems. With customer service email software this could double, increasing productivity and bringing down the overall cost of the channel. This level of performance improvement means the ROI for new systems is measured in months, rather than years.
2. Increasing consistency A by-product of creating new answers to every incoming email is that responses risk being inconsistent. Different agents may use different phrases or answer using wrong or out of date information. This is particularly true when agents build their own responses which they save as drafts within desktop email programs – these can vary dramatically, leading to customer confusion and reduced First Contact Resolution (FCR) rates. In contrast, customer service software provides consistent, template-based answers that agents can personalise, normally powered by a single, centralised knowledgebase that spans multiple channels. This ensures customers get the same answer to questions, whoever handles their enquiry.
3. Faster responses to meet customer needs Research from Forrester found that 41% of customers expect a response to their email within 6 hours. Many organisations with desktop email struggle to meet this – indeed many fail to meet their own, more generous, internal targets. Providing access to templates, tools and knowledge means that agents can answer incoming emails more quickly while also improving quality. Workflow within customer service software can analyse incoming emails and ensure that they are sent to the best available agent to answer them, along with suggested responses, further improving the customer experience.
4. Greater management control and auditability A major issue with desktop email is that managers have no visibility or control into how email is handled – or even how many are waiting for an answer. Emails can be lost or forgotten, enraging customers and forcing them to make contact again. This is a particular issue in regulated industries, where a full email audit trail is vital. Customer service software provides a management framework that logs all incoming emails, assigns them to agents or groups of agents, and then monitors speed and quality of response. Areas of concern are therefore flagged up, allowing action to be taken promptly.
5. Increased customer understanding Like all digital interactions, email provides deep insight into customer needs and desires. However, unlocking this is difficult with desktop email, requiring manual analysis which is not easy when dealing with thousands of emails per day. In contrast, the linguistic technology within some customer service software automatically scans incoming emails for specific words and phrases, identifying both tonality (is the customer happy/angry?) and providing higher level analysis (what are the most popular questions that customers ask?). Both of these underpin a better customer experience as this understanding can be used to improve processes and products.
Desktop email hampers the ability for companies to respond effectively to growing email volumes, putting them on the back foot, increasing costs and ultimately losing business to better equipped rivals. Upgrading to a customer service platform solves multiple pain points and delivers a better customer experience, making them vital for organisations struggling to cope with the email explosion.
Categories:
Contact Center, CRM, Customer Engagement, Customer Experience, Customer Service, Email Management, Forrester, Agent Knowledge Base, Linguistics
You might also be interested in these posts: