Moving from phone to email – the lessons for US customer service
Published on:
August 07, 2015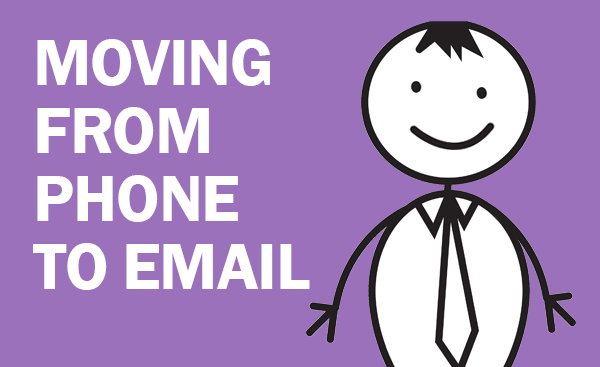 Between different countries and demographic groups there is an enormous variation in which channels consumers prefer to use to contact organizations, particularly for customer service. In this multichannel world, companies need to offer all relevant channels, but also have to understand which best fits their requirements of their key demographic groups, so they ensure they deliver superior service to them.
A perfect example of this is the rising use of email for customer service in the United States. Obviously, organizations have offered email for many years, but in many cases US consumers have preferred to pick up the phone to make contact. Much of this has been due to the success of toll-free 1-800 and vanity phoneword numbers (such as 1-800 Flowers), which combine being free with being catchy and easy to remember.
This has led to a strong focus on the telephone channel, even if research shows that many companies are not providing the service that customers want. A recent survey from The Consumer Reports National Research Center found that the top two irritants, both selected by 75% of respondents were:
Not being able to get a live person on the phone
Rude or condescending telephone customer service
At the same time channel choice is changing. Forrester reports that 69% of consumers born after 1990 (Generation Z) want to be able to contact companies through email. They also want fast answers – 56% expect a response to their email within four hours, according to Eptica research. Email usage is also increasing as more and more consumers use smartphones. This provides them with the ability to instantly and easily send emails, wherever they are, rather than having to wait until they return home to their desktop computers.
In a previous blog, we looked at the lessons that UK companies could learn from those in the US, with consultancy Nunwood estimating that British organizations were 2-3 years behind their American peers when it came to the overall customer experience. However, learning from the best should be a two way street. Given that managing growing email volumes requires different skills, technology and processes to the traditional telephone channel, what should US organizations focus on if they want to be successful?
1. Deliver a multichannel choice
One of the key factors driving channel choice is simplicity – consumers want to get information in the quickest possible way. That means that many of those that email (or telephone) your contact center could well be doing so only because they can't find what they are looking for on your website. Therefore deflect these unnecessary emails and give agents more time to concentrate on more complex queries by providing the right information online and through self-service systems.
2. Use technology to automate operations
Possibly due to the rapid growth of the channel, many organizations are still trying to cope with the rising tide of emails by using standard, desktop email programs. This hampers productivity, scatters information across different machines and pushes up costs. Instead, companies should look at investing in specialist email customer service solutions. These can analyze incoming emails, automatically route them to the best available employee and even use linguistic factors such as language, type of product and sentiment, to prioritize responses. Technology also provides a full audit trail, and record of all interactions with a consumer in a single place, ensuring joined-up service.
3. Deliver consistency and improve productivity
Consumers want two things when they email you – a fast response and a consistent reply that answers their question. In many organizations with desktop email agents have to create individual responses to every incoming query – slowing response times, decreasing productivity and leading to inconsistency. To overcome this, companies should create a centralized knowledge base that contains approved information for agents to use and build templates that are automatically suggested dependent on the query. This speeds up response times while still allowing agents to personalize each email to the needs of the individual customer.
4. Meet/exceed customer expectations
As I've said, customers require a fast response, and this starts by acknowledging their email. Failure to confirm that you've got their message could mean they'll move to other channels or email again, adding to workloads. Start by automatically responding to incoming emails, and use the opportunity to set out the timeframe you'll respond in. Make sure you set deadlines that are achievable but also are realistic, given consumer's rising expectations. If you can continually improve response times, this can be a competitive differentiator, as well as encouraging people to contact you by email rather than by the more expensive telephone channel.
In many cases email has been seen as a Cinderella channel for customer service – underappreciated and underfunded when compared to the likes of telephone and social media. However, just as in the fairy tale, application of a little magic can turn it from a scullery maid into a princess – simply reach for your technology wand.
Categories:
Contact Center, Customer Engagement, Customer Experience, Customer Service, Email Management, Forrester, Knowledge Management
You might also be interested in these posts: