The need for innovation in APAC customer experience
Published on:
July 08, 2015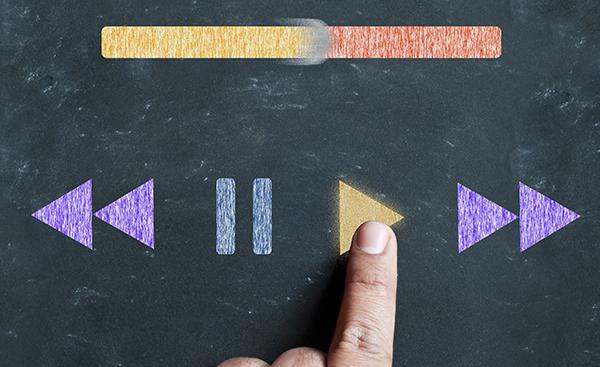 Customer experience is becoming the vital differentiator for organizations around the world. The combination of more demanding consumers, greater competition and the need to provide service across many more channels has made delivering a superior customer experience central to business success.
Companies operating in the Asia Pacific region also face a number of local challenges. The large variety of languages spoken across the area, its wide range of cultures, and different stages of economic and technology development mean there is no such thing as a typical Asia Pacific customer. Delivering a personalized experience is therefore made more difficult, particularly on text based channels such as the web or email where it can be hard for consumers and companies to easily understand each other.
To overcome this, innovative companies are turning to new ways of communicating with customers. Some are using linguistics – the scientific study of language – to analyze and automatically suggest responses to customer questions asked on email or social media. This helps provide more accurate, informed answers while also increasing satisfaction and efficiency as queries are replied to faster and more productively.
The power of video
Other companies are using video to provide the information that customers require. Accommodation provider Airbnb has released a series of 'how to' videos on its website that explain how its service works, and the benefits it brings to both travelers and those renting out their properties through the site. This is particularly important as the whole concept behind Airbnb, renting out your own property on the internet, is new to Asia Pacific, and therefore requires a lot of explaining to convince potentially skeptical homeowners. As the videos have voice overs, they can be easily re-used in different territories, with new languages added, depending on demand.
What is really innovative is how Airbnb has integrated video into the customer experience. It chose the subjects for the videos based on customer data, analyzing incoming enquiries and using the results to ensure that the videos answered customers' most commonly asked questions. Videos are provided at key 'tension points' within the journey, where consumers may be stuck or even leave the site and by using demographic profiling, videos can also be targeted to appear in landing pages for certain groups.
Airbnb is just one of many brands that are using video to increase engagement with consumers and improve customer service.
For instance, DBS Bank in Singapore has created a full library of videos that explain how its products work. These are available on both its own website and via YouTube and make it easier for potential customers to see how products would benefit them, without needing to pick up the phone and speak to an advisor.
OSIM, one of the world's largest providers of massage chairs, and consumer electronics company Samsung both use video to show how their products can best be used. Their help videos make it simple for customers to set up their new purchase, ensure it is working correctly, and then get the most from it – all without needing to contact either company directly.
As all of these brands are showing, video is an extremely powerful tool to improve the customer experience, while also increasing efficiency. Companies can benefit from the power of video by including easy-to-follow video answers within their self-service solutions, with content accessible simply by asking a question on their websites.
From our experience there are six key benefits from introducing video customer service – for customers and companies alike:
Support queries that could involve lengthy phone calls are dramatically reduced, helping customers sort out their own questions quickly.
Contact center costs reduce, as the number of calls lessens without impacting customer service.
Through video customers receive an enhanced experience that engages them with the brand by providing a value added service personalized to their needs.
As it is web-based video answers can be accessed anytime, day or night – even when the contact center is closed.
Video is a truly international medium – simple 'how to' films can be used in multiple countries without re-editing, or by simply adding a new voiceover for different languages.
Customers can replay the video answer as many times as they want until they solve their issue – without having to repeatedly ask a customer service agent the same query.
According to Forrester Research's Dr James McQuivey, "a minute of video is worth 1.8 million words". Organizations in Asia Pacific striving to deliver the best possible experience should therefore investigate deploying video as part of their customer service strategy if they want to engage more deeply with their ever-more demanding consumers. In competitive markets, embracing this type of innovation is central to long term business success.
Categories:
Customer Service, Customer Engagement, Contact Center, CRM
You might also be interested in these posts: