The ROI of improved customer experience
Published on:
June 23, 2016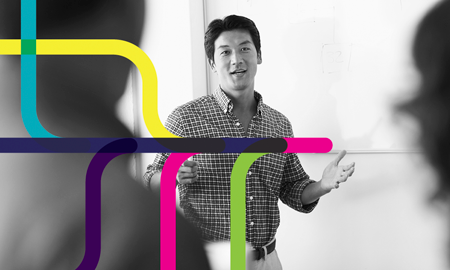 Businesses understand that improving the customer experience has a direct impact on revenue generation. Happier customers are more loyal, will spend more and recommend your company to their friends.
Business success depends on a wide variety of factors and it can be hard to isolate customer experience in dollar figures.
Drilling down to the part the CX plays requires deep analysis, and this is something that Harley Manning of Forrester Research has been working on for several years. In 2015 he published a report looking at the difference in revenue growth between pairs of similar businesses in five sectors (cable communications, airlines, investments, retail and health insurance). One had significantly higher customer experience scores than the other, and this correlated with higher revenues in four out of five sectors. For the fifth sector (health insurance), Manning concluded that as it was purchased by employers, rather than employees, they had little say in switching so CX had a lesser impact.
The figures have now been updated and released for 2016, analyzing data that goes back to 2010. The key findings:
In all five sectors, companies with higher CX scores outperformed their rivals in revenue growth
CX leaders showed an annual growth rate of 17% – others just 3%
The cable and retail industries beat the field in CX by 24% and 26%, which is a huge boost to the bottom line
Even in the sector with the smallest range (airlines), there was a 5% difference between companies
This also translated into subscriber growth – in the cable industry leaders grew internet subscribers by 23.9% more than others and video subscribers by 13.9%
However, simply focusing on topline growth actually undersells the impact of good customer experience and superior service. There are two further benefits that also have a financial impact on company performance:
1. Greater efficiency
Minimizing unnecessary customer contact to queries has two impacts. Firstly, customers are happier as they don't need to spend time waiting for their questions to be answered, enjoying a simple and straightforward experience.
Secondly, it lowers costs as organizations don't need to allocate as many resources to customer service, as inbound queries are reduced. Of course, customers will still get in contact and expect a fast, consistent answer to their query. However, by deflecting as many questions as possible (such as through self-service systems), companies can focus their resources on more complex queries, where agents can make a difference to the customer's experience. Using technology to automate the process of answering queries, such as by analyzing incoming emails and social media messages and suggesting relevant responses to agents, also increases efficiency while improving response times and customer satisfaction.
2. Stronger brand reputation
Certain companies are well known for the customer experience. The likes of Zappos and Amazon, for example, regularly top CX league tables. This has a positive impact on their brand reputation, not just attracting new customers but reinforcing loyalty with existing ones. It also has a positive effect on other factors such as staff retention and recruitment – people in customer service want to work at places where they are valued and they get a chance to help consumers, rather than continually having to say no to people.
In contrast, organizations that have attracted a negative reputation can struggle to shake it off. They are seen in the market as a poor choice, meaning that they have to invest more in offers and promotions to convince customers to buy their products and services. This increases costs and ultimately hits bottom line profits.
Customer experience is now central to business competitiveness – as the latest Forrester Research report shows companies that neglect it will feel the impact across their operations. It is, therefore, time to prioritize customer experience, whatever sector you are in.
Categories:
Best Practice
You might also be interested in these posts: