Ryanair and the customer experience
Published on:
November 01, 2013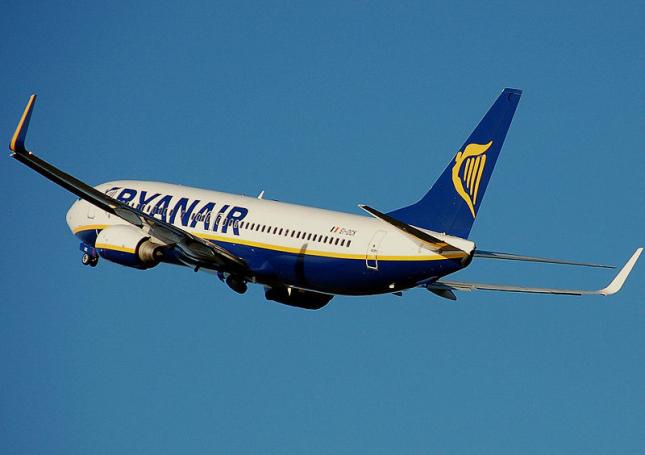 Poor customer service from airlines is frequently in the press. Take the infamous 'United breaks guitars' incident back in 2008 or the more recent case when Hasan Syed, a BA passenger, invested in sponsored tweets to show his anger at his father having his luggage lost. EasyJet also fell foul of the Twittersphere earlier this year when it initially refused to allow a passenger who'd sent a critical tweet onto his plane.
All of these tend to be single incidents where things have gone wrong and the airline concerned hasn't dealt with the problem satisfactorily. One of the reasons they get so much publicity is that they are out of the ordinary.
In contrast, low cost airline Ryanair has often seemed to set out to deliver a basic customer experience and has consequently become synonymous with unfriendly, inflexible service in many people's minds. In a recent Which? customer service survey the airline performed the worst out of the UK's 100 biggest brands, scoring just 54%, well below its peers.
However this looks set to change as the airline has launched a charm offensive, aimed at winning over passengers. Ryanair boss Michael O'Leary has joined Twitter, appearing in a number of online chats and has pledged to improve the airline's website, customer service and social media channels. Additionally, a number of unpopular regulations, such as limiting cabin luggage to a single bag, have been removed, and charges for reissuing boarding cards reduced. And things aren't ending there – it is actively seeking customer feedback (both on social media and via the web) using the #TellMOL campaign.
In his own inimitable style O'Leary commented, "We should try to eliminate things that unnecessarily piss people off. A lot of those customer services elements don't cost a lot of money." The announcement followed the company's first ever profit warning after passenger numbers fell, perhaps focusing management on the importance of customer service.
From a customer service point of view it is positive to see that Ryanair seems keen to change its reputation. And as O'Leary says good customer service doesn't necessarily cost huge amounts of money, and the loyalty it induces leads to repeat business from happier customers. Forrester research has found that a ten point improvement in a company's customer experience score can translate into more than $1 billion of additional sales.
So, while the jury is still out on whether the planned modifications will transform the experience for Ryanair passengers, it is good to see that it seems willing to listen to customers and the CEO is not just backing but leading the changes. And at the very least, it has dropped plans to charge passengers for using the inflight toilets…………
Categories:
Customer Experience, Customer Service, Forrester, Multichannel Customer Service, Travel
You might also be interested in these posts: