Sherlock gets shortlisted for two CCA Excellence Awards
Published on:
August 03, 2012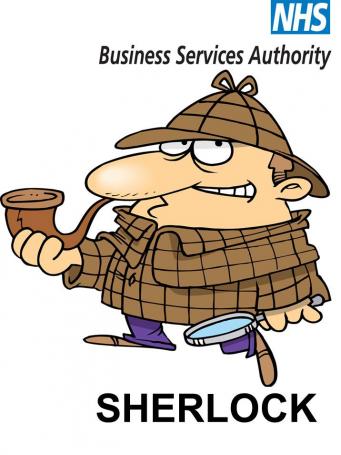 Eptica's work with the NHS Business Services Authority (NHS BSA) has been shortlisted for two categories in the prestigious Customer Contact Association (CCA) Excellence Awards - The Technology Partner and Best Use of Self Service.
The nominations to the shortlist recognise the improved service levels and cost savings achieved by the NHS BSA since implementing its Sherlock project which uses Eptica's technology to deliver a centralised knowledgebase across three contact centres.
Sherlock provides the NHS BSA's 230 agents with faster, simple, access to up-to-date information, making their jobs easier and more straightforward when handling the 3 million call the NSH BSA receives every year. This translates into a better customer experience, with improved call quality, shorter hold times and a greater confidence in the accuracy of information.
A recent agent survey found that 97.7% of staff use Sherlock every day, 75.6% were more confident in dealing with customer queries and 86.7% feel customers get a better service thanks to its introduction. The project is predicted to save £121,000 in its first year of operation, rising to £162,000 per annum in the future.
Sherlock has become the sole internal source for information. As well as articles, the system contains useful phone numbers, desk aids, telephone messaging and details of the complaints procedure. It also includes a Buzz area, created from scratch by Eptica based on NHS BSA's feedback. This provides a view of all updated information, split by service area and time, allowing staff to see at a glance what has changed and to access new information, allowing them to keep their knowledge fresh. Previously updates to information were distributed by email, meaning they could be missed by busy agents.
The NHS BSA is responsible for a wide range of healthcare-related administration services including managing the NHS Pension Scheme in England and Wales and administering the European Health Insurance Card (EHIC) scheme in the UK and processing and making payments to dentists and pharmacists. Because of the diversity of service areas, the volume of calls and their complexity, the NHS BSA needed an innovative and agile approach to technology, staff engagement and project delivery. It required a partner that could combine technology, market experience and a flexible approach to meet its objectives.
Eptica met these needs, and was selected for its innovative and easy to use technology, strong track record and understanding of the organisation's business objectives. After all, Eptica is already used by over 370 organisations, across the public and private sectors, including projects managed by NHS BSA partner Capita.
Before the project began, Eptica worked closely with the NHS BSA to understand its business objectives and how they could be best translated into an effectively designed knowledge management system. By using its experience within other implementations, the Eptica team was able to recommend both technology choices but also how to best involve agents in the system design, helping to drive inclusion and therefore greater usage when the system went live.
Categories:
Customer Service
You might also be interested in these posts: