A Shock to the System?
Published on:
July 16, 2014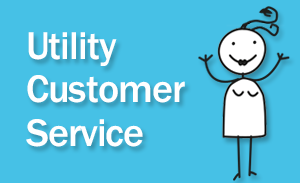 Figures released this week by the Energy Ombudsman show that complaints against energy companies in the UK are at their highest ever level. They more than doubled, from 10,598 in the first six months of 2013 to 22,671 in the same period of 2014. 84% of complaints related to billing and this news follows previous large fines for misselling for a number of utilities.
Driven by a desire to open up the market to greater competition industry regulator Ofgem has introduced new measures to make it easier to switch supplier and to simplify tariffs for customers. This includes the ability to move utility within three days by the end of 2014 – while next day switching will be in place by the end of 2018. Currently it can take five weeks to switch, including a two week cooling-off period where customers can change their minds.
All of these developments, along with consumer dissatisfaction at rising bills, put the spotlight on customer service. Making it easier to switch increases the power of customers, and they are likely to demand a better service to win and retain their business.
So, how is the utility industry faring, when it comes to the customer experience? The picture is mixed, according to the Eptica Multichannel Customer Experience Study, which evaluated 10 leading UK utilities. It replicated consumer behaviour by measuring them on their ability to provide answers to ten routine questions via the web as well as their speed, accuracy and consistency when responding to email, Twitter and web chat.
The headline findings show a real difference between channels:
Utilities answered an average of 66% of routine questions on their websites, although this varied between companies. Three companies scored 80%, while two only answered three out of ten questions.
Email performance worsened. Just 40% of companies answered a question emailed to them, down from 70% in 2012.
The time taken to respond to email also deteriorated. One company took over 317 hours to reply – hardly helpful for next day switching. The fastest response was 6 hours 22 minutes.
Twitter was more promising, with 50% of companies successfully answered a tweeted question. The fastest took just 20 minutes, but the slowest replied in 95 hours 15 minutes.
At the time of the research no utility offered web chat, which is a proven way of delivering fast, personalised service to customers.
Consistency was also an issue. Two companies provided the same answer on two channels – others either failed to respond or gave different responses.
Channel choice was patchy. For example, one utility didn't offer email to non-customers or have a Twitter handle, meaning that if consumers couldn't find an answer on their website, they were forced to call the company to get an answer to their question.
The rising tide of consumer dissatisfaction and increasing legislation mean that customer service will be crucial to utilities in winning and retaining business moving forward. While some utilities are already providing fast, helpful service, there is a great variation between different channels and different companies. Utilities need to benchmark themselves against market leaders and ensure they are on the channels that their customers want to use – the time to act is now, before faster switching changes the competitive landscape forever.
Categories:
Contact Center, Customer Engagement, Customer Experience, Multichannel Customer Service, Utilities, Self-service
You might also be interested in these posts: