Simplicity – the route to customer engagement
Published on:
November 06, 2013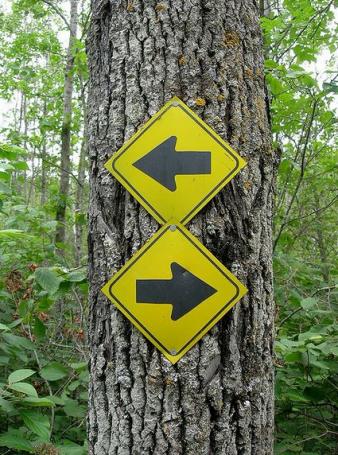 We live in an ever more complex world. Driven by the internet, consumers face an explosion in choice, both when it comes to the range of products out there and who to buy them from. Add in the growth in the number of devices and channels used to interact with businesses and you can see why customers are less forgiving of brands that do not deliver straightforward, fast service through their channel of choice.
This is backed up by recent worldwide research by brand agency Siegel+Gale. Its Global Brand Simplicity Index found that more and more customers value simplicity when interacting with companies. Nearly a third (32%) of Britons would pay more for a simpler experience (ahead of 29% in the US). Consumers would spend 5.1% or more when dealing with internet search, fitness and retail/fashion brands, that provided a less complex experience, showing the premium simplicity attracts.
Globally Aldi was seen as the simplest brand, outscoring more expensive rivals. In contrast Ryanair was viewed as the least simple global brand, demonstrating why it is currently investing heavily in revamping its customer experience. In the UK, Amazon and McDonalds triumphed, beating First Direct, Premier Inn and ASDA. As in the global results, Ryanair was also rated the most complex brand in the UK.
The study also found that consumers are more likely to recommend companies that delivered a simpler experience to them and that the potential financial benefits are enormous. In the US, UK and Germany alone, brands that offer increased simplicity stand to capture a share of $50 billion additional revenue. The Siegel+Gale data was based on an online survey of 10,916 consumers in the US, UK, Germany, China, India and UAE/Saudi Arabia.
So how can companies embrace simplicity? Siegel+Gale provides a checklist of ten key questions you need to ask internally
Is senior leadership committed to providing a simpler customer experience?
Do I know what our brand's purpose is, and is it articulated in a simple, memorable and inspiring way?
Do we have the tools in place to get everyone to consistently deliver on our brand's purpose?
Have we made it as simple as possible to innovate at our company?
Is our brand focused on what drives preference within the market?
Are our marketing messages in sync with the customer experience?
Do customers share our view of who we are and what we want to be?
Are our products and services clear and easy to navigate?
Do we know the brand experiences where simplicity would be most appreciated and inspire greater brand loyalty?
Do we have a simple road map for our customer journey?
Simplicity is not a bolt on, but needs to run through company culture, led from the top, if it is to achieve results when it comes to the customer experience. Every business therefore needs to take a look at their operations, processes and people if it wants to succeed in ever more competitive markets.
Categories:
Contact Center, Customer Experience, Customer Service, Marketing, Multichannel Customer Service
You might also be interested in these posts: