Transforming the contact centre to drive engagement
Published on:
February 26, 2014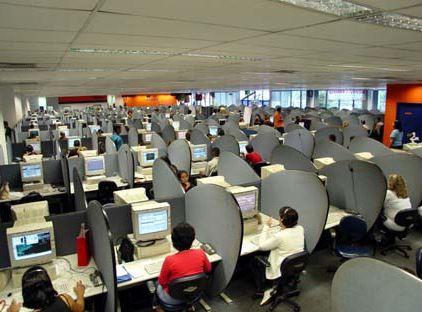 Since they were first implemented contact centres have changed dramatically. Originally call centres that solely answered incoming telephone calls, they have expanded to cover multiple channels, from letters and faxes, to emails, social media and increasingly web chat.
However, the speed at which new channels have emerged has caused problems within many contact centres. New systems have been added on a channel-by-channel basis, leading to a silo-based approach to customer service. This leads to inefficiencies and inconsistency, as knowledge and best practice is not shared across different teams on different channels.
More importantly, it doesn't meet the changing needs of consumers, who increasingly move between channels when interacting with companies. The customer journey may begin on the web with a chat session, be followed up via email, further researched on social media and then finalised with a phone call. Consumers want to use multiple devices and channels to ask questions and find information, and have little patience if they have to repeat themselves to agents who have no view of their previous interactions. Even worse, a silo-based approach can mean that customers receive conflicting answers across different channels.
As industry analyst Gartner points out, contact centres need to transform themselves to deliver a truly real-time, multi-channel view of the customer if they are to increase engagement. This means moving away from silo working to an integrated approach that puts the customer at the heart of the experience. Agents need to be able to see complete details of previous interactions, across every channel, and need to be armed with consistent answers that can be personalised to meet individual customer needs.
On paper this looks simple, but three major challenges need to be overcome.
Firstly, contact centres have grown up organically. When new channels were added, they were not designed to integrate with existing systems in real-time, meaning that technology needs to be replaced to give the 360 degree, instant view that today's consumers demand. The good news is that replacing disparate systems with a single, integrated platform increases efficiencies as well as improving customer engagement – companies save by only needing a single knowledgebase that can be accessed by every agent, irrespective of channel.
Secondly, we live in an era of huge data volumes. The increase in customer interactions and the sheer amount of information available can make it difficult to see the wood for the trees when you are trying to deliver personalised service, in real-time. Companies need to adopt techniques such as linguistics in order to automate the analysis of interactions and then deliver a fast, consistent response to individual queries.
Finally, customers are unwilling to wait. New research shows that, on average, a UK consumer complains every 1.2 seconds. Fail to deliver the service they demand and they will either take their business elsewhere or tell the world about their poor experience on social media.
As Gartner says traditional voice and email-based contact centres need to change, embracing more channels and delivering a joined-up, cross-channel experience. Done well, this will increase customer engagement and have a direct impact on loyalty, revenues and referrals. Those companies that fail to deliver face greater customer churn, negative feedback and ultimately, falling sales. For those that have not yet set out on the transformation path, now is the time to start.
Categories:
Contact Center, Customer Engagement, Customer Service, Gartner
You might also be interested in these posts: