Which retailers will thrive this Christmas and beyond?
Published on:
December 02, 2016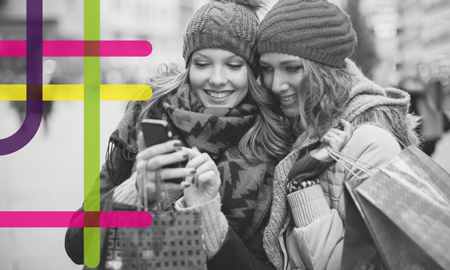 We're now well into the holiday shopping season, with Black Friday and Cyber Monday behind us but plenty of shopping days to go before Christmas itself. The trading picture so far this year has been mixed, and for many retailers this time of year is make or break time.
Consumers are feeling cautious but in control. Even with low unemployment levels, and low interest rates, people are unsure - not surprising given the economic and political turmoil globally and uncertainties surrounding the implications of Brexit and the new U.S. president-elect, etc.
At the same time, the increasing penetration of mobile devices means people now wield greater power in the retailer/customer relationship - whether they are buying online or in-store they know that if they're unhappy with what's on offer from one retailer, they are just a click away from a competitor.
Against this backdrop, and with fierce competition from online marketplaces such as Amazon and eBay, Forrester Research believes that retailers must now deliver rich, personalized customer experiences to win and retain customers both now and moving into 2017. The analyst considers that successful retailers need to be built around four essential traits, that allow them to integrate in-store and digital touchpoints to compete for customers' loyalty:
1. Be customer obsessed
Retailer's should be 'customer obsessed', being customer-led, driven by data and insights, able to move and react quickly and able to deliver a seamless experience via multiple joined-up touchpoints. This spans physical stores and ecommerce, across multiple devices from the PC to the smartphone and tablet.
2. Make even greater improvements in online customer experience
A 'one size fits all' no longer works for today's demanding consumers. The experience on each touchpoint must therefore be "right for the specific context – and personalized to each customer," according to the analyst. Companies need to be continuously improving, both to meet the changing needs of customers, and to out think the competition. It also emphasizes the need to pursue an "app +" strategy on mobile which embraces moment marketing. Essentially, customers – even the most loyal – will spend the majority of their time on mobile destinations (such as social networks) that are not owned by the retailer. So, in order to catch customers 'in the moment' (i.e. when they are open to/ or want to be contacted), retailers much be able to access and use shared data from these third parties to target them with personalized experiences.
3. Prize in-store experiences just as much as online
While so much emphasis is about optimizing the online experience, it is vital that retailers don't forget in-store. Look to give customer easy, hassle free click and collect and in-store returns options for example. And use digital store solutions to enhance your operations - this might include empowering in-store retail assistants with access to product information and digital tools for example – or by merging customer accounts and histories across channels in order to be able to offer a personalized experience when customers step into a store.
4. Make sure the whole organization "speaks digital"
There is a continuing shortage of digital talent at all levels. This means that retailers need to provide digital training as well as identifying and promoting staff with digital skills to positions where they can have an influence on important decisions. If you don't have people who understand and are able to make smart decisions about the way you wield digital technology across all channels, then you're severely limiting your chances of success.
It's probably not a radical pronouncement, but still worth emphasizing: Forrester's analysis is that those retailers who'll succeed during Christmas and into next year, will be those who prioritize the customer and customer experience across all channels – digital and in-store – driven by a workforce that understands digital.
Categories:
Trends & Markets
You might also be interested in these posts: