Why CEOs need to focus on customer experience
Published on:
August 24, 2016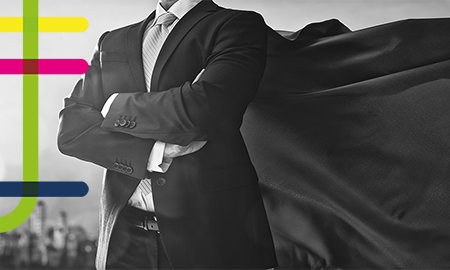 Customer experience (CX) is moving rapidly towards the top of the CEO agenda as businesses realize its importance to the bottom line. This move is being driven by a change in the relationship between customers and companies – with increased competition, digital disruption and the rise of social media, the balance of power has shifted towards the consumer. Successful CX requires organizational transformation and cultural change, and therefore needs to be led from the top –without senior leadership involvement initiatives can stall or fail to deliver ongoing benefits.
Demonstrating the importance of customer experience, consultancy McKinsey has just released new recommendations for senior management. The CEO Guide to Customer Experience aims to help organizations understand how they can improve the experience they offer, and thus drive business success.
The advice essentially covers four key areas:
1. Think like a customer
To ensure that customers remain loyal, companies need to deliver what consumers are looking for, time after time. To understand consumers and their needs it is vital to put yourself in their shoes. Continually test your systems to see if the service is acceptable – for example, over half of consumers say they'll abandon a transaction if they can't quickly find what they are looking for. Analyze the questions asked, both on your website and other digital channels, and use this information to improve the content and service levels you provide.
2. Move from looking at touchpoints to focusing on the journey
Most businesses are organized on departmental lines, with each team working on its own part of the customer journey. This silo-based approach can cause problems, with consumers receiving a disjointed experience that doesn't meet their requirements. Departments have to work together and companies need to take a holistic view of the journey, linking systems and processes. Many organizations are achieving this by creating customer hubs – multi-skilled teams drawn from different parts of the business who work together to deliver a seamless experience.
3. Redesign your business
The rise of the internet and new digital companies have increased consumer expectations, whatever industry you operate in. Customers expect the same slick and seamless service from their bank or utility as they receive from an online retailer, and have little tolerance if they don't get it. CEOs need to lead the charge in order to create a customer-focused business, reshaping the organization so that it fits with the consumer journey. They also need to build a culture that puts the customer first, and works across the entire journey, rather than just on a departmental basis.
4. Customer experience is a continual process
Delivering an excellent customer experience is an ongoing process. Consumer expectations are continually rising, and competitors are always innovating. Fail to improve and you will slip down the rankings and lose customers fast. Even the best performers can stagnate or move backwards – in the recent Forrester 2016 US Customer Experience Index ten brands that were previously ranked in the top 5% for CX saw their scores drop measurably, with four of them falling out of the top 5% completely. CEOs need to ensure that there is a process and framework in place to measure performance and continually drive improvements across the customer journey.
Delivering a superior customer experience increases loyalty, boosts revenues and improves brand reputation. Given its importance, CEOs therefore need to lead from the front, and ensure it is a central part of their strategic direction moving forward.
Categories:
Trends & Markets
You might also be interested in these posts: