Digital CX and UK Insurance
Infographic
Click to view infographic: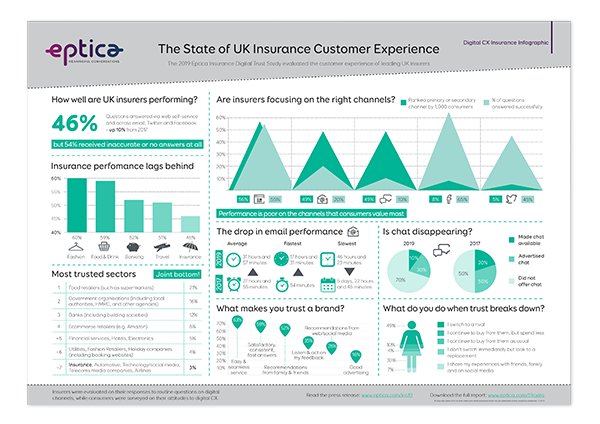 Insurers are the least trusted companies in the UK and could answer just 46% of all queries asked via the web, email and social media, trailing the other industries according to the latest Eptica Insurance Digital CX Study.
In our new study, we evaluated UK insurers, rating them on their ability to answer routine questions via their websites, as well as their speed, accuracy and consistency when responding to email, Twitter, Facebook and chat. Additionally, 1,000 UK consumers were surveyed on their attitudes to trust, loyalty and digital CX.
We invite you to download your copy of the full report, including the study results, analysis, infographics, tips and recommendations.
Download full Insurance Digital CX Study
Please take a few moments to fill the information below.