37 billion reasons to improve customer experience
Published on:
March 01, 2017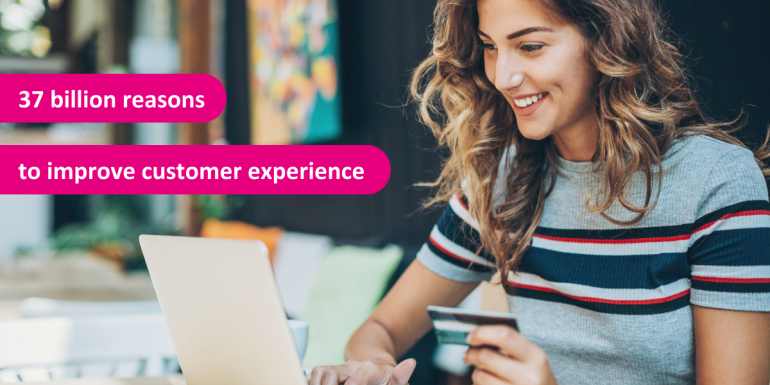 Ahead of next week's Institute of Customer Service (ICS) annual conference, new research spells out the enormous cost of poor service to brands. Figures from the UK's Ombudsman Service found that it registered 55 million complaints over the last 12 months - costing UK businesses £37 billion as customers vote with their feet and move to alternative suppliers.
Retail made up 24% of complaints, followed by telecoms (13%) and energy (10%). 19% of those that complained said that they didn't believe companies listened to them, showing a breakdown in communication between brands and consumers.
The ICS conference, the biggest gathering of customer service professionals in the UK, will discuss how brands can better connect with consumers in an increasingly complex and demanding world. As Jo Causon, CEO of the ICS said, "It is imperative that UK plc focuses less on transactions and more on building relationships with its customers."
As part of its presence at the event, Eptica will be discussing how brands can bridge the gap to have meaningful conversations with their customers that drive engagement, increase satisfaction and ultimately benefit the bottom line. Essentially this should focus on four key areas:
1. Understand your customers better: make the best use of AI & NLP
Brands are receiving huge volumes of queries, increasingly through digital channels such as the web, email, social media and chat. Often it is difficult to understand the tone and meaning of these incoming messages, leading to slow or inaccurate responses. Companies need to invest in artificial intelligence (AI) technology to help them automatically analyse the customer's tone of voice, whether they are happy or angry and what it is that they are asking about. This helps staff respond better, building a strong, two way conversation that drives loyalty and advocacy.
2. Arm your staff with the knowledge they need: use a single integrated KB through all channels
Customer frustrations increase if companies can't provide a fast, informed and consistent answer to their query. They get particularly angry if agents don't have the information they need to respond quickly and have to either pass them to a colleague or recontact them later on. Again, technology can help, with brands underpinning the customer experience with a single, centralized knowledge base that is continually learning and being updated based on the daily dialogue businesses are having with customers. This should be available to everyone that is talking to customers, driving consistency and enabling collaboration.
3. Continually aim to improve: benchmark and continuously adapt
Customer expectations are always rising, meaning brands must continue to innovate and improve the experience they offer. This means analyzing what customers are asking and using it to change how you operate and benchmarking yourself against both competitors and CX leaders in other industries. Sharing best practice is a key aim of the ICS conference, and as part of the event Eptica customer New Look will be presenting on how it has generated return on its customer service investment through more meaningful conversations.
4. Increase efficiency: switch to one integrated AI-powered software engagement platform
Delivering a personalized, conversational service, based on deep understanding, is crucial for brands today. However, at the same time they need to be able to operate efficiently when dealing with thousands of customers. Switching to a single, AI-powered software platform that underpins all customer conversations enables brands to share information, ensure queries reach the best available staff member and drives consistency and efficiency.
The customer experience has never been more important, and brands need to change how they interact with consumers, moving away from a transactional relationship to having more meaningful conversations, supported by artificial intelligence technology and self-updating knowledge bases. To find out how Eptica can help your brand excel, come along to meet us on stand 7 at the ICS conference or contact us here.
Categories:
AI, Best Practice, News
You might also be interested in these posts: