Driving digital transformation within insurance
Published on:
July 05, 2017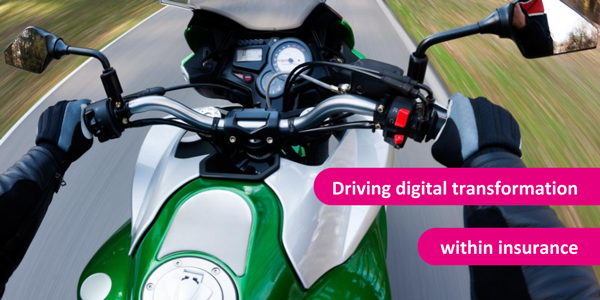 As in many industries, the insurance sector is experiencing radical changes due to digital transformation. Nearly 80% of consumers want to use digital channels such as the web, email, social media and chat to interact with insurers. At the same time customers are becoming more demanding and less loyal with research indicating 30% are prone to switch providers every year.
To survive and thrive, insurance companies need to focus on delivering a superior customer experience, becoming able to interact and deliver an efficient service to consumers on their channels of choice. A perfect example of this is Carole Nash, the UK's largest motorcycle insurance broker, which provides cover for around 240,000 motorcycles and scooters – around one in four of all such machines on the road.
Carole Nash differentiates itself through an in-depth understanding of the needs of its customers. Flexibility is key to its service: customers can make contact, take out or renew policies and update their details quickly and easily, through their channel of choice.
Delivering a personalized service – at scale
As a broker, Carole Nash must adhere to strict compliance requirements, including supplying its underwriting partners with key information on each policy in order to ensure that it manages their risk. Providing each insurance quote can therefore take up to 25 minutes. As volumes of incoming emails and voice calls continued to grow, Carole Nash knew it needed a faster, more efficient way of delivering customer service that maximized staff time and made the quotation process straightforward yet compliant. It wanted to reduce handling times for the more than half a million calls it receives every year, without impacting quality.
The company turned to Eptica, adopting its artificial intelligence-powered platform for digital customer experience. By using Eptica for email management and supporting staff handling telephone calls Carole Nash is seeing major benefits in efficiency, greater customer satisfaction, compliance, lower training time, higher staff retention and the ability to deliver personalized digital service.
The rapid rise of digital and the expectations of customers within insurance means all insurers must embrace customer experience and find better, more efficient ways of meeting customer needs, whatever the channel. Read the full case study about how Carole Nash is benefiting from using Eptica here and watch a related video here.
Categories:
Best Practice, Product, AI
You might also be interested in these posts: