Learning from the Olympics
Published on:
August 29, 2012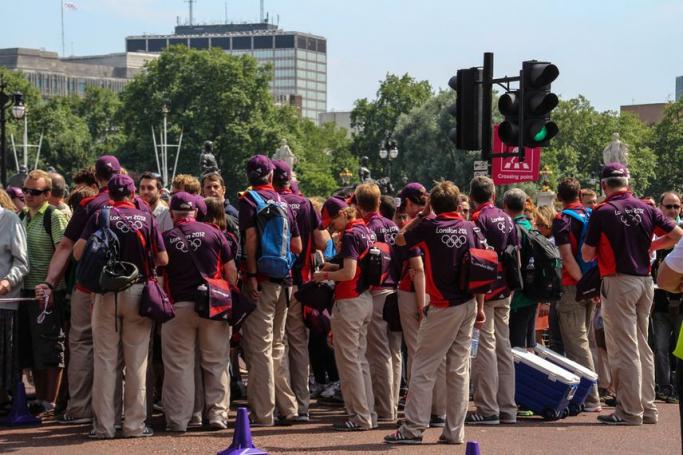 With the Paralympics now upon us, the UK's exciting Summer of world-class sport is continuing to grip the nation. Looking back to the Olympics, a huge part of the event's success were the Gamesmakers, the 70,000 volunteers who made sure that everything ran smoothly. Spectators, athletes and officials all praised their energy, enthusiasm and willingness to go the extra mile – despite the fact that they weren't paid a penny for their time.
There's a lot that customer service teams can learn from the Gamesmakers. From our research there are five key attributes that the volunteers demonstrated that can equally be applied to your customer service functions.
1 Happiness means approachability
The Gamesmakers' positive outlook was evident in everything they did. Covering all age groups, they were constantly smiling, showing with their body language that they were happy, available and approachable. People are less likely to complain if the overall mood is positive and inclusive so make sure customer service staff look interested and happy to help rather than forbidding and stony faced.
2 Make customer service visible
The hundreds of Gamesmakers were easy to spot with a single type of uniform that made them very visible. Shops, restaurants and banks should learn from this – make sure you have enough staff available to answer customer queries and put them where your customers are, rather than behind desks.
3 Train and inform
Gamesmakers undertook extensive training before the Olympics. This meant everyone knew what they were doing, had accurate information and understood what their role was. While things may be different in a contact centre where agents have to multi-task make sure they are well trained and have access to consistent knowledge in order to deliver a great experience.
4 Give everyone ownership
Many Gamesmakers didn't get to see a single event as they were stationed outside venues, but that didn't stop their evident sense of pride in the Games. They knew they were involved in a historic event and were a key part of making the Games a success. This mean they rose to the occasion – they didn't want to let anyone down. Enthuse people in your teams with the bigger picture and give them ownership of their area and they won't disappoint.
5 Make a difference
In every scenario people expect basic levels of customer service. Going above and beyond this is what they remember – and at the Olympics there were hundreds of tales of volunteers going beyond the call of duty. Whether chatting to children, physically escorting someone to a venue or taking people's photos these are some of the strongest, most inspirational memories people will have of the games and the UK. Obviously every time you speak to a customer you should aim to answer their query, but make sure your teams have the ability to add value and truly delight people – that is what will be remembered.
The Olympics and Paralympics aim to Inspire a Generation – it is up to all of us to ensure this applies to customer service as much as sport across the UK.
Categories:
Customer Service
You might also be interested in these posts: