The move to meaningful conversations in customer experience
Published on:
April 13, 2016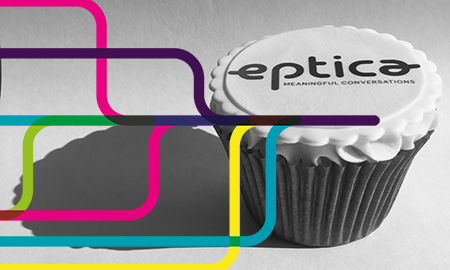 Over the past fifteen years, the importance of customer experience has grown dramatically. It is now increasingly central to the lives of consumers, meaning that companies that satisfy their needs benefit from a competitive edge over their rivals. On the flipside, a poor conversation with a company can ruin the customer's day and cause them to switch to an alternative supplier, while sharing their bad experience on social media.
As well as being more important, the emphasis within customer experience has changed. Previously, interactions were very much service-based, with consumers simply wanting an answer to their query. This is now evolving, with consumers increasingly demanding a two way, meaningful conversation with brands if they are to remain loyal and engaged. Helping individualsto have these meaningful conversations is therefore of vital importance for engagement and overall business success.
To enable this, companies need to transform their customer experience, not just delivering answers, but building empathy and understanding with consumers, so that they feel valued and important. This requires customer experience to move from being solely the responsibility of the contact center, to use the skills and knowledge of the whole organization, and has to be multichannel, scalable and flexible.
The number of interactions companies are involved in is increasing rapidly, across more and more channels. Every one of these is vital to the consumer concerned – there is no point successfully responding to 999 out of 1,000 interactions and failing one person. They simply don't care that a brand has answered 99.9% of queries – what they care about is that you have let them down on their sole interaction with your brand.
This year Eptica celebrates its fifteenth anniversary, and we are extremely proud of our achievements, building a global reputation for the strength of our multichannel technology which helps brands to respond more effectively to their customers. We continue to expand – moving into a new headquarters in Paris and recently opening a new US office in Boston, Massachusetts.
We recognize the changing face of customer experience, and are therefore launching new branding and positioning. This is based on the ability of our software to help millions of individuals worldwide to have meaningful conversations with businesses, which have a positive impact on their daily lives. Our colorful and engaging new brand reflects this central role in customer experience, and is based on our new mission statement of being passionate about helping individuals to have meaningful conversations with businesses. Our new positioning provides us with a map for our ambitious expansion plans for the next five years.
Our clients are already using the power of our approach to enable these conversations. They include AirAsia, which is answering 1 million web-based enquiries every month, Opodo/eDreams, which is responding to over 2 million emails a month, and Crédit Agricole, where 30,000 members of staff use Eptica to interact with individual customers. Eptica's software provides the link between consumers and businesses, across multiple channels, enabling a flexible, scalable customer experience that draws on the skills and knowledge of the whole company, and uses the power of linguistics to help ensure conversations deliver results for individuals.
The customer experience market is changing rapidly. Consumer expectations are continually rising – and companies need to react if they are to have meaningful, successful conversations with them on an ongoing basis. At Eptica we have a dream where every interaction between a brand and an individual is positive, leading to happy customers and fruitful, long term relationships. This may seem like a long way off, but by starting now, and working together, I believe we can turn this dream into reality.
You might also be interested in these posts: