Preparing for the peak shopping season
Published on:
March 28, 2013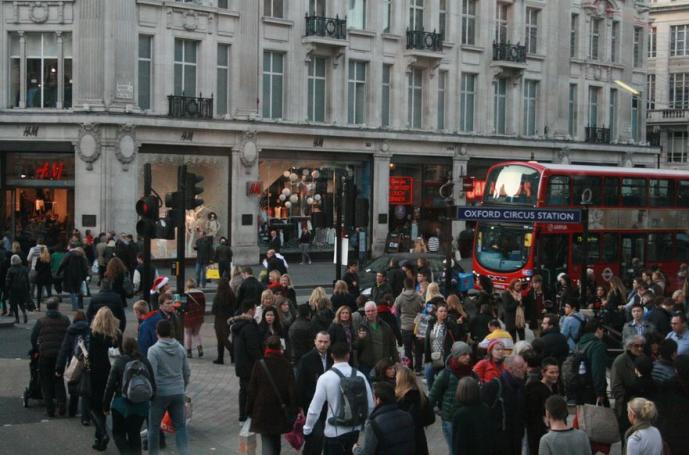 Retailers are facing unprecedented pressures. They need to move to an omnichannel world, providing a consistent and satisfying experience however customers choose to shop while battling poor economic conditions that are putting a brake on consumer spending.
Within these overarching challenges, Eptica has identified four key trends that retailers need to act on if they are to survive and grow in the coming peak shopping season.
1 . The growth of omnichannel
Today's consumers are hyperconnected and move seamlessly between devices and channels. They demand the ability to shop in whatever way is easiest and most efficient for their situation. Retailers need to support their customers by delivering a satisfying experience across all channels, through a joined up approach to service that provides consistent information whatever the channel or device. Whether this is referred to as multi-channel, cross channel or omnichannel doesn't matter. Smart retailers are benefiting from a 360 degree view of customers by breaking down barriers between channels and using the insight they glean to drive increased sales across their business.
2. Mobile revolution
Sales through mobile devices hit £7.5bn in 2012, accounting for 12% of spend at online retail sites. However retailers need to be wary of simply making their websites mobile-friendly – consumers are looking for deeper engagement. Ensure your customer service underpins this channel by providing tailored support and an experience that uses all the power of mobile devices. And don't expect the customer journey to be a single interaction. Today's consumers are using different devices to research, try out and review things long before they actually buy anything.
3. Increasing customer choice
One of the major factors driving the growth of ecommerce has been the sheer product choice that can be offered online. However choice brings problems – both for consumers and retailers. Customers can become bewildered by the sheer range of options facing them, particularly when they cannot physically examine goods. Instantly providing the right information through online customer service could therefore make the difference between a sale and a lost opportunity.
4. Christmas starts even earlier
The combination of economic pressures and savvy shoppers mean the Christmas peak now starts much earlier and continues well into the first quarter of the following year. In 2012, US retailers such as Walmart offered consumers the chance to buy goods on layaway (essentially putting down a deposit and then paying the balance later) from September. Retailers need to have their systems ready much earlier – essentially implementing new technology in a shrinking window between peaks if they are to be ready for the next shopping season.
Based on its experience working with retailers including The White Company, L'Occitane, Dixons and La Redoute, Eptica has created a guide designed to help retailers prepare for the 2013 peak shopping season. It can be downloaded here.
Eptica will also explain its approach to helping retailers deliver an omnichannel retail customer experience in a forthcoming webinar, which will be held on 9th and 16th April 2013. Click here to book your place on either day.
Categories:
Customer Experience, Customer Service, E-commerce, Retail
You might also be interested in these posts: