What will customer self-service look like in 2025?
Published on:
April 01, 2020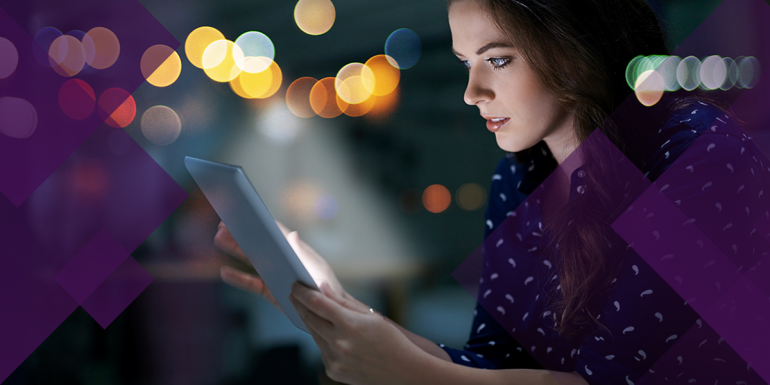 Self-service is already a key part of delivering the customer experience that today's consumers expect. Whether it is providing answers to routine queries via web self-service systems or enabling consumers to make changes to their accounts themselves without calling or emailing, the benefits are clear. Customers get a faster, more convenient service that values their time, while businesses are able to deflect routine questions that would otherwise be answered by a human agent, freeing up their time and increasing efficiency.
We've seen rapid progress in self-service for customers over the past five years, but what will the next five bring? Based on the experience of the team at Eptica and its parent company Enghouse Interactive, I believe there are four areas to focus on:
1. Greater use of more advanced AI
We are already seeing companies harnessing AI techniques such as Natural Language Processing and machine learning in self-service, both to identify what questions actually mean and to provide relevant answers. These can be delivered either through bots or a standard web self-service question and answer interface.
What will change is that AI will develop even further and faster. For example, it will enable self-service to better understand the context of a query and use this knowledge to create a more natural, fuller conversation with the customer, rather than today's single interactions. That means bots will be able to provide answers to more complex queries with multiple intents, such as "Please book a hotel room....and email me the bill for my last stay."
NLP engines will become more domain-specific and regional, meaning that less training will be required to tune them and make them faster to deploy in a pre-packaged way.
2. Self-service will become easier to roll-out and manage
Current self-service systems rely heavily on humans to create and manage them. For example, bots and web self-service require teams to write, review and update the content within their knowledge bases. Robotic Process Automation (RPA) has to start with humans mapping and understanding their processes, and then identifying those that can be automated.
This all acts as a barrier to deployment with hard-pressed customer service teams essentially feeling they don't have the time or capacity to create a knowledge base or pick processes for improvement. It also means that self-service has focused on facilitating information rather than going deeper into solving problems.
Over the next five years, AI will help transform the back-end processes within self-service, removing much of the load on customer service teams. For example, by analysing customer service conversations, AI will be able to flag where there are gaps in a knowledge base, and automatically suggest relevant answers that can then be reviewed by a human before being deployed. Equally, it will integrate with systems such as CRM and billing in order to flag friction points in processes that can be automated and suggest ways this can be accomplished.
3. Democratising self-service
The best self-service deployments currently require resources to manage, tune and update them. This means that they've tended to be the domain of large businesses that have these resources available.
The good news for the consumer is that by using AI within the back-end of self-service systems, management overheads are significantly reduced, increasing ROI and putting them within the grasp of many more businesses. Customers should, therefore, receive a significantly improved self-service experience from every organisation they deal with, irrespective of size or industry. Given the current downward trend in customer satisfaction, as identified by the Institute of Customer Service, this improvement will be a welcome step for the entire industry.
4. Self-service will become more proactive
Currently self-service is reactive, providing responses or services after a customer asks for them. In the future service will become more proactive, delivering information or triggering processes without a question needing to be asked. And a human customer may not need to be involved at all - simply notified about what is going on. For example, a car could automatically identify that it requires a service, check its owner's diary and book itself into the local garage. While this sounds like science fiction, it is an approach that is already being explored by innovators such as Tesla.
By identifying what customers are trying to do, self-service will be able to predict the support and information they need, and automatically supply it. Many years ago Microsoft introduced an animated paperclip to its Office applications that provided hints and tips on (for example) how to write a letter. While clunky at the time, this type of functionality will become more seamless and useful going forward.
All of these advances rely on one key point - trust. Customers use self-service today because they trust that it will deliver the answers they require, make their lives easier and streamline interactions. If it fails to provide this payback they will simply abandon the channel, reducing efficiency and damaging the customer experience. That means that as self-service transforms over the next five years companies need to ensure that everything they do revolves around customer needs if it is to deliver ROI and improved satisfaction.
To find out more about the current status and future expansion of self-service, download Enghouse Interactive's new Contact Babel guide here.
Categories:
News, Best Practice
You might also be interested in these posts: