5 ways to collect customer feedback
Published on:
July 23, 2013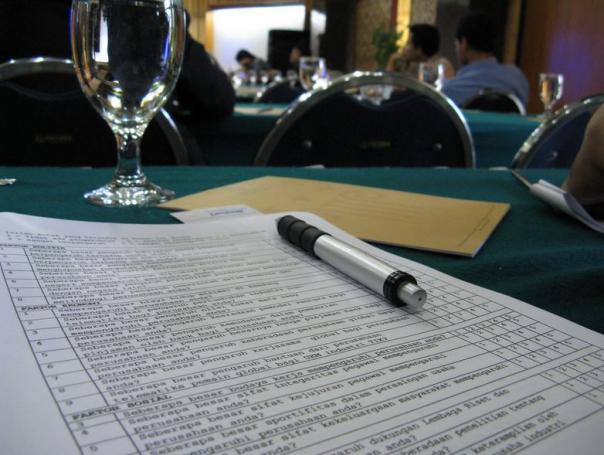 Companies now have access to huge amounts of data on their customers. Particularly online, they can see the entire customer journey, purchase history and the channels used across every transaction. The vast majority of companies also collect customer feedback, which should provide the perfect opportunity to fine tune products and service in order to help the customer experience.
But at the moment this seems to very much be a wasted opportunity. While recent research by MarketingWeb found that 95% of companies collect feedback, only 10% actually use it – and just 5% actually respond to customers.
In ever more competitive markets organisations need to work incredibly hard to retain customers. Asking for feedback is just the start, doing nothing will actually have a negative effect on the customer relationship. Why will they bother giving their views in the future if they feel you're not listening to them? Taking this further, if you aren't providing what they want they will move to your competitors.
Companies therefore need to put customer feedback at the heart of their strategy, using it to inform how they treat consumers and deliver the right experience. Based on Eptica's experience here are five ways of collecting feedback through your customer service systems to improve performance:
1 Analyse the questions customers ask
Customers ask questions when they get stuck on the journey or have issues that can't be solved easily. Track what they ask, across every channel, and use this to make improvements. Is part of your website unclear? Is your mobile app missing vital functionality?
2 Put yourself in your customers shoes
Whereabouts in the customer journey are they when they get stuck? Analyse the pages they were on before they asked a question, emailed or called. Link this to your on-site analytics to provide a holistic view of the experience. Focus on fixing those pages or adding extra support such as proactive web chat that is triggered if customers appear to be in difficulty.
3 Make it automatic
Give every customer the chance to provide feedback at the end of the interaction. Whether it is over the phone, email or online offer them the chance to complete a short (and that doesn't mean 20 question) feedback form that is simple and quick to fill in. Make sure you thank them for their time – consider incentivising them through entry into a prize draw or be offering a discount on future purchases.
4 Monitor social media
Social media has radically changed customer service, allowing consumers to broadcast their experiences (good and bad) to the world. Make sure that you are monitoring social media for mentions of your brand and ensure you are responding when necessary and taking the feedback on board.
5 Look at the good and the bad
Customer service teams are normally focused on solving problems, rather than dealing with compliments. But people do tweet, post and email about good service too. Ensure you are analysing all your incoming interactions for positive and negative messages. Look at rewarding happy, loyal customers and make sure that those that are upset are dealt with quickly and helpfully.
Customer feedback is the best type of market research – it is free and normally given during the customer journey. Companies need to make sure they are harnessing it to drive improvement, rather than leaving it to gather dust on the shelf.
Categories:
Customer Experience, Customer Service, Multichannel Customer Service, Chat, Self-service
You might also be interested in these posts: